Re: Cattle Guards(The pipes across the road to keep the cows in0
---
That exact same statement came out when ''Slick Willie'' was president. All the ranchers got a kick out of it. With those guys at the helm........... ''Hope-Change-C-span-But I didnt inhale-I did NOT have sexual relations with that woman......'' ya ya ya, Id belive either of the two was that stupid.
Sad, but its a different world now than I was raised in, not that many years ago.
Very very sad indeed.
__________________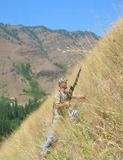 "Its not Rocket Surgery.....'
GOD,GUNS,&GUTTS MADE AMERICA, LETS KEEP ALL 3!winmag
"I have No idea why that cop made me ride in the back seat, when I Clearly called Shotgun!"