Re: Witt Machine Muzzle Brake
---
If you can take the barrel off the action, check with Ross Schuler (
http://home.comcast.net/~MOA_Shooter...zzleBrakes.htm
). He's brakes and price is hard to beat!
Just some of his videos ...
Good luck
__________________

I voted for my "FREEDOM", "GUNS", and "MONEY" - keep the change - UNK.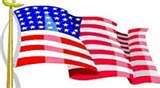 "I am always proud of my country!"
"Leadership Rule #2: Don't be an edited." - Maj Gen Burton Field.