Re: Who Does Cerokote in Montana
---
Quote:
Originally Posted by
Broz
Call Ind. did a great job, and did it in a very reasonable amount of time. I just took the second job in to them today.

Thanks all for the input. I think I will be using them often.

Jeff
Jeff,
That's good to know. Got any pix to share?
Ed
__________________

I voted for my "FREEDOM", "GUNS", and "MONEY" - keep the change - UNK.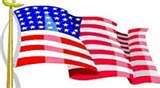 "I am always proud of my country!"
"Leadership Rule #2: Don't be an ***hole." - Maj Gen Burton Field.