Re: Tourque Driver
---
I too looked into the Borka tool and quite a sleek design. However, I talked myself out of it and went with a simpler design and simpler operation; one hand operation vs. two hand operation, one simultaneous downward pressure and torque force directly onto the screw (one simultaneous motion) vs. two.
JMHO for OP's consideration.
__________________

I voted for my "FREEDOM", "GUNS", and "MONEY" - keep the change - UNK.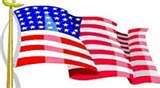 "I am always proud of my country!"
"Leadership Rule #2: Don't be an ***hole." - Maj Gen Burton Field.