Re: Time vs True Action
---
Quote:
Originally Posted by
hnts4fun
FEENIX
Thank you. The video explained things very well, and I have a new resource
Matt
Matt,
You're quite welcome, I had a similar question not too long ago when I stumbled to the link.
Ed
__________________

I voted for my "FREEDOM", "GUNS", and "MONEY" - keep the change - UNK.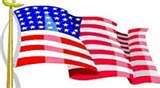 "I am always proud of my country!"
"Leadership Rule #2: Don't be an ***hole." - Maj Gen Burton Field.