Quote:
Originally Posted by
embork
can any one tell me if this action in 30-06 is ok to rebuild from?? I was told they are to cheap to build from. what does anybody think???
embork
IIRC, the Stevens 110E was made some time a go, before Savage reintroduced the Stevens line with the 200 series. The gun is the same as a Savage 110E.
Having said that, yes the Stevens 200/Savage 110 series is more than OK to build from and there are plenty here that have built successfully with pretty good results.
Here's
My budget .270 AI ...
Hopefully others will chime in ... good luck on your project.
__________________

I voted for my "FREEDOM", "GUNS", and "MONEY" - keep the change - UNK.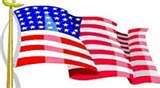 "I am always proud of my country!"
"Leadership Rule #2: Don't be an ***hole." - Maj Gen Burton Field.