Re: sako action 995
---
Welcome to LRH and enjoy!
I too have a SAKOM995 ... sorry but your stock replacement option is very limited not to mention very pricey.
Checkout related threads ...
http://www.longrangehunting.com/foru...archid=1078350
Good luck!
Ed
__________________

I voted for my "FREEDOM", "GUNS", and "MONEY" - keep the change - UNK.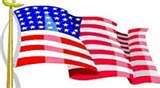 "I am always proud of my country!"
"Leadership Rule #2: Don't be an ***hole." - Maj Gen Burton Field.