Quote:
Originally Posted by
pdkillr
Can I turn a weatherby 257 into a 280AI just by replacing or rechambering the barrel? Is bolt and magazine going to work. If not what would be the closest and easiest to make a 280AI. Other than a 280 rem, don't have one of those.
Thanks
Best and easiest is to re-barrel (not re-chamber a non .284 barrel) to .280AI, next is to re-chamber a .280 to .280 AI.
Look at the first sticky on this forum on bolt face diameter courtesy of JE Customs.
__________________

I voted for my "FREEDOM", "GUNS", and "MONEY" - keep the change - UNK.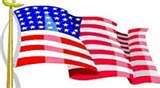 "I am always proud of my country!"
"Leadership Rule #2: Don't be an ***hole." - Maj Gen Burton Field.