Quote:
Originally Posted by
sp6x6
The main reason the ad is so trouble some is because as you mouse around , searching you just hardley touch it and it opens.They are taking advantage of how you use the mouse,sinister advertizing
Yep, pretty clever on their part ... and it's strategically placed under the tabs (Home, LRH Store, etc ...), at least on mine and with it covering ~2/3 of the width of the screen, it's kind of hard to miss.
__________________

I voted for my "FREEDOM", "GUNS", and "MONEY" - keep the change - UNK.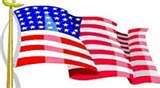 "I am always proud of my country!"
"Leadership Rule #2: Don't be an ***hole." - Maj Gen Burton Field.