Re: Clio's Gunsmithing...........???
---
Looks like he's been around for awhile. Perhaps others in the area esp those with actual experience will chime in.

I'm just guessing but the $75 for chambering might just be for that part of the process and I would ask exactly the end cost would be for whatever work you need completed. For instance, I have my rifle re-barreled and my gunsmith charged me $250 for the following. If I use Clio's prices it would go something like this ...

$ 75 - chamber
$ 35 - true receiver face
$ 15 - head space
$ 35 - cut and crown barrel
$160
$ 90 - true and thread barrel
$250

Contact him for sure for clarification.

Good luck!
__________________

I voted for my "FREEDOM", "GUNS", and "MONEY" - keep the change - UNK.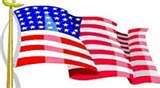 "I am always proud of my country!"
"Leadership Rule #2: Don't be an ***hole." - Maj Gen Burton Field.