Quote:
Originally Posted by
Trnelson
I'm putting together a new rifle this spring. I am building a 264 win mag. Yesterday I thought why not go 264 win mag AI?? I can't see a serious down side. Anyone know or recommend where a reamer of that specification could be located or sourced?
Contact PT&G, Clymer, Dave Manson, etc ... this should get you started.
You might also want to check out/wait for the 26 Nosler chambering.
__________________

I voted for my "FREEDOM", "GUNS", and "MONEY" - keep the change - UNK.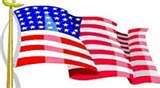 "I am always proud of my country!"
"Leadership Rule #2: Don't be an ***hole." - Maj Gen Burton Field.