Uncle B and I and my pops went down to look for sheep this weekend and I managed to take some pics that you all might find interesting.
This area is north of Lake Powell on the Clinton born, Grand staircase national monument and also borders the Glen canyon national recreation area. It holds an unknown number of wild desert bighorn sheep and from the pics you can tell that it is pretty remote and some of these sheep have only seen humans on boats 1500 feet below them. Some sheep are back up on the mesa far enought that they may have not seen any humans at all.
This trip down we had only 2 days which was not enough time to really find sheep but we did find a trail that we set out to map that leads to a new area supposedly full of rams this time of the year.
Anyhow, my job was to sit on one side of the canyon with the spotting scope while B and dad hiked around to the other side. All of these pics are from my viewpoint that I had all day.
First is a pic of Lake Powell way off in the distance.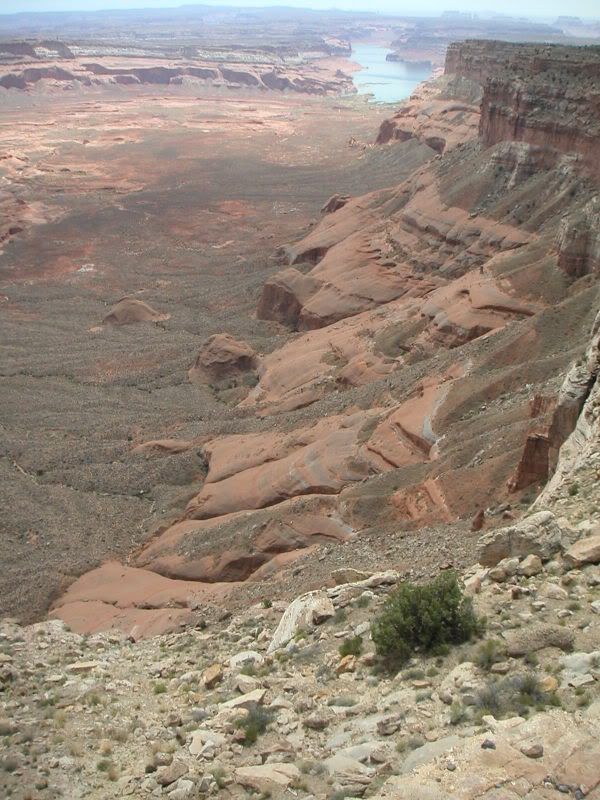 This one is the haystack. The sheep are in there somewhere!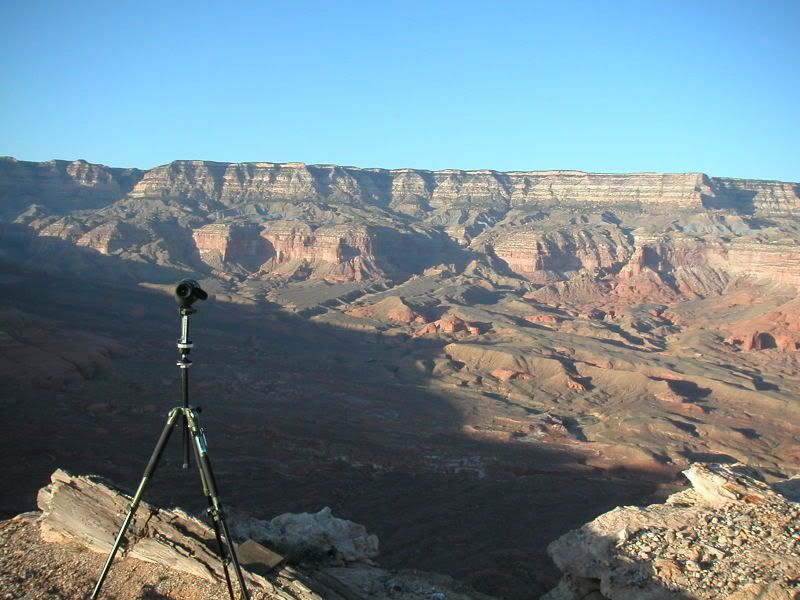 This one is of a little friend I made during the day. At first he was skittish around me and then finally warmed up as I sat still in one spot all day. He like eating ants that found my Jolly Ranchers in my backpack!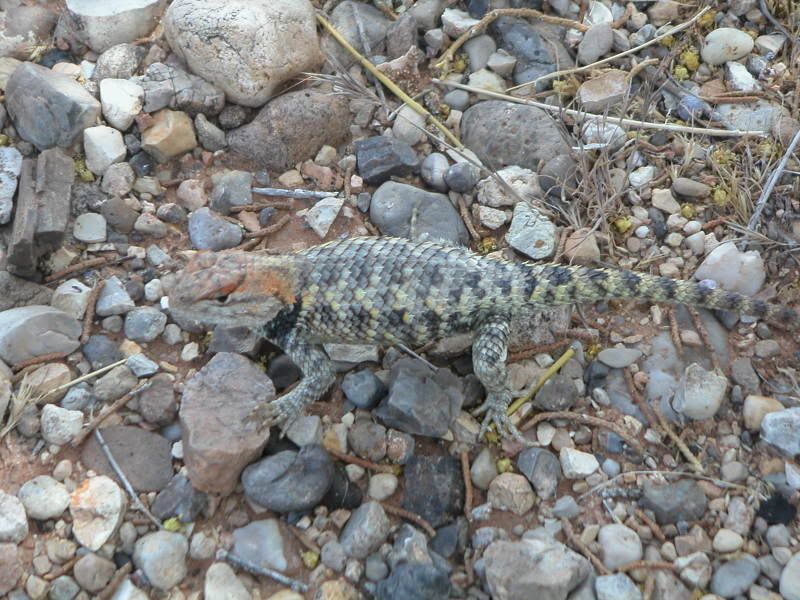 This one is a pic of an arch down in the valley that was a fairly recent discovery. It can easily be seen from where I was but is rarely hiked to because of it's remoteness.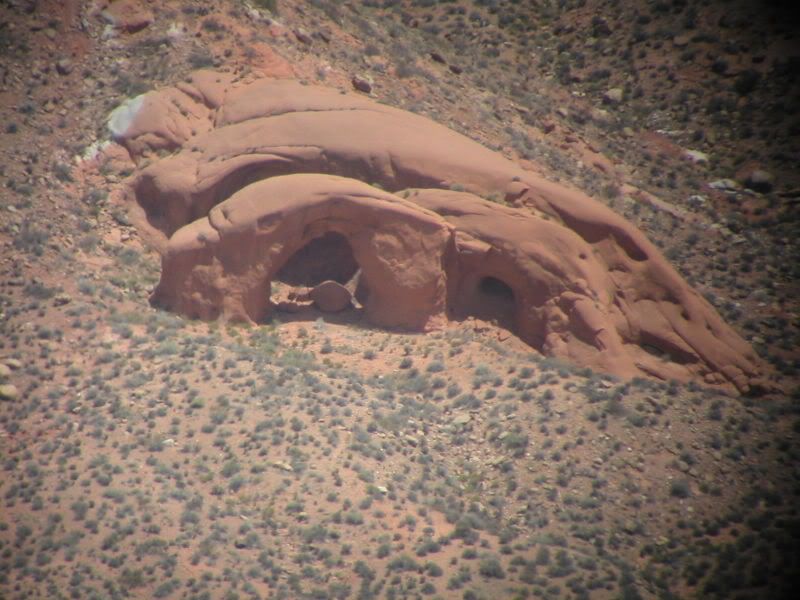 Here is the plaque the expedition leaders put on a gigantic petrified log that is stuck in the ground.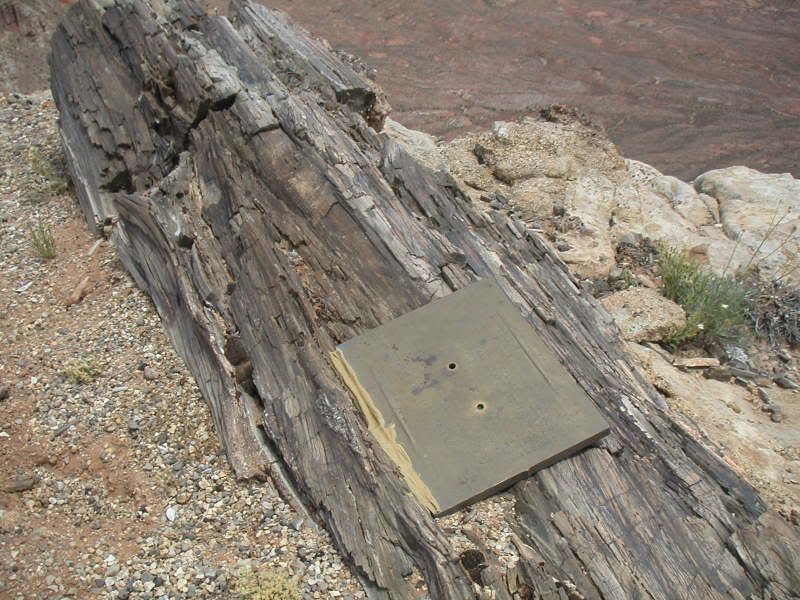 Up close pic of the plaque: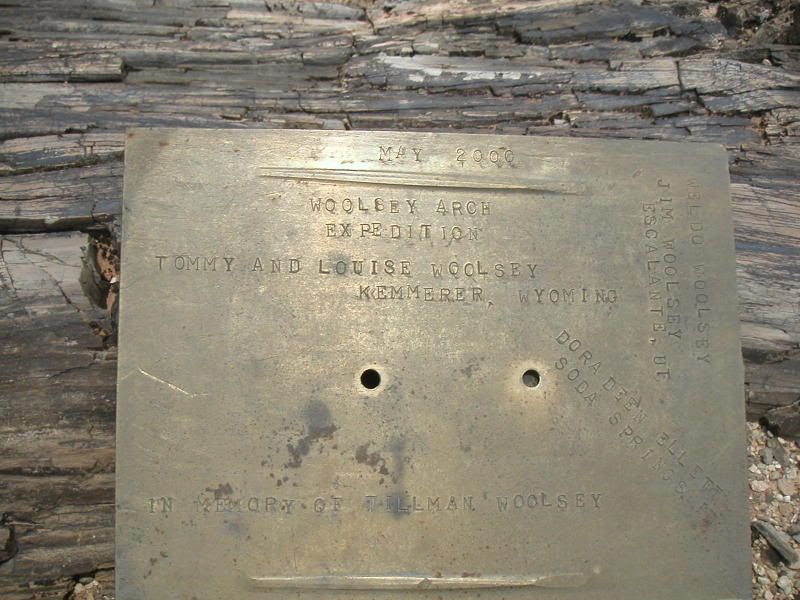 And finally, here is the only rare thing we saw this weekend. It is a pic of 4 wild horses in the middle of nowhere. The other three are bedded down behind the white one in the picture. This pic was taken through my spotting scope at over 5 miles away.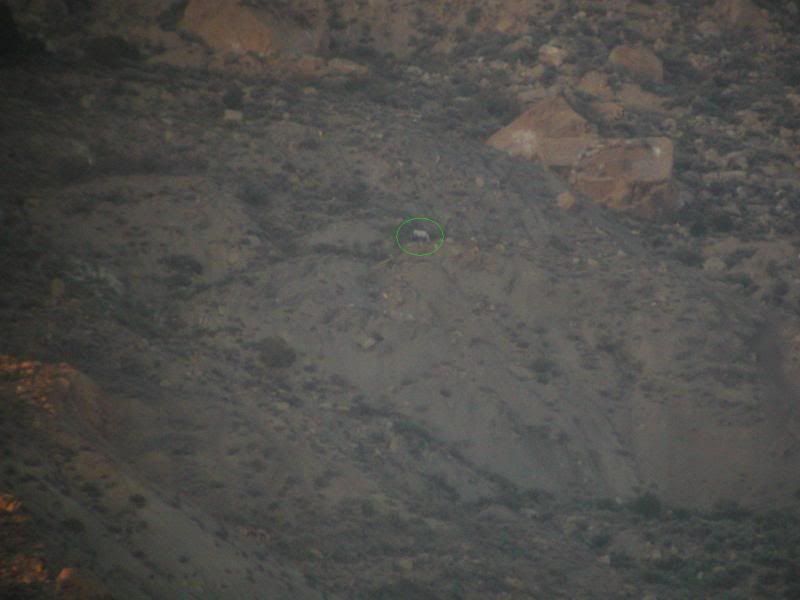 With any luck, next time we go down we'll have some pics of some big old rams to show! [img]/ubbthreads/images/graemlins/laugh.gif[/img]