Re: hoyt trykon XL cams
---
Pay your local archery shop a visit, they might be able to shorten it an inch without changing the cam. I had a similar situation last year. A friend gave me a Mathews Signature (discontinued in 1998?). I went to Scheel's and they can only adjust it down an inch. The draw length was 32" and my draw length is 26.5" ... the closest cam they can get is 26' (?) but with the 'D" loop it's perfect.

Good luck.
__________________

I voted for my "FREEDOM", "GUNS", and "MONEY" - keep the change - UNK.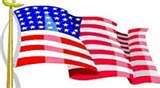 "I am always proud of my country!"
"Leadership Rule #2: Don't be an ***hole." - Maj Gen Burton Field.