New to the smokeless but not to muzzleloading.
Gun Specs:
SS Remington 700 ML Action
Pac-Nor .45 Cal 25" 8 Flute 22 twist #7 Profile
Callahan lug
Bushing plug
Bolt nose kit
Bolt: SS knob / fluted / skeletonized
Bell and Carlson Medalist M-40 Stock (Bedded)
Silver bottom metal (area made into storage compartment)
Firing pin spring
Nightforce ATACR 5-25x 56mm MOAR Reticle
Near MFG 34mm ALPHAMOUNT & Near SS Picatinny Base
I'm going to start with H4198, Parker 300 Grain Match Hunters, Win 209's and either wool or veggie wads.
I took it out the the range today for the first time.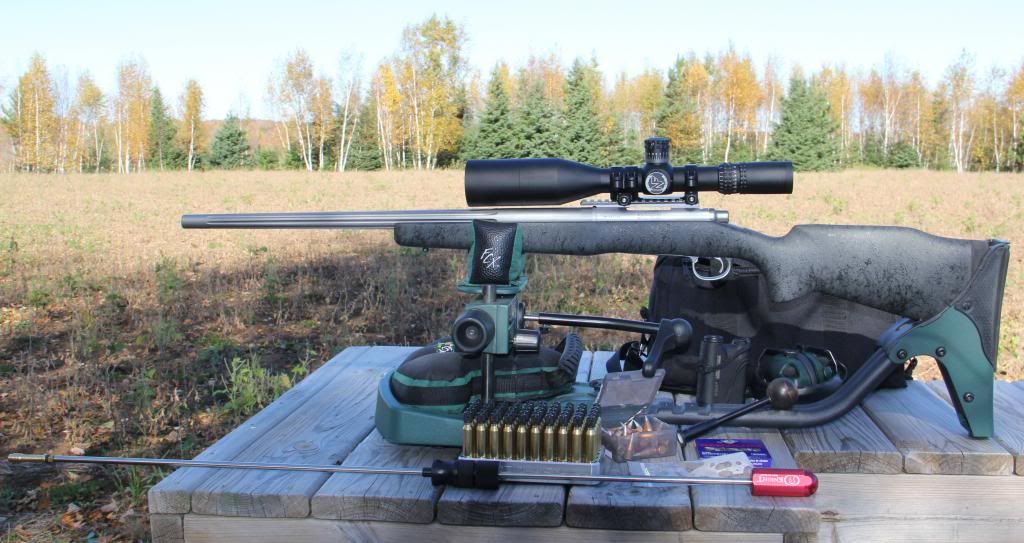 First 5 shots out of a cold clean barrel. The bottom 2 were shots 4 & 5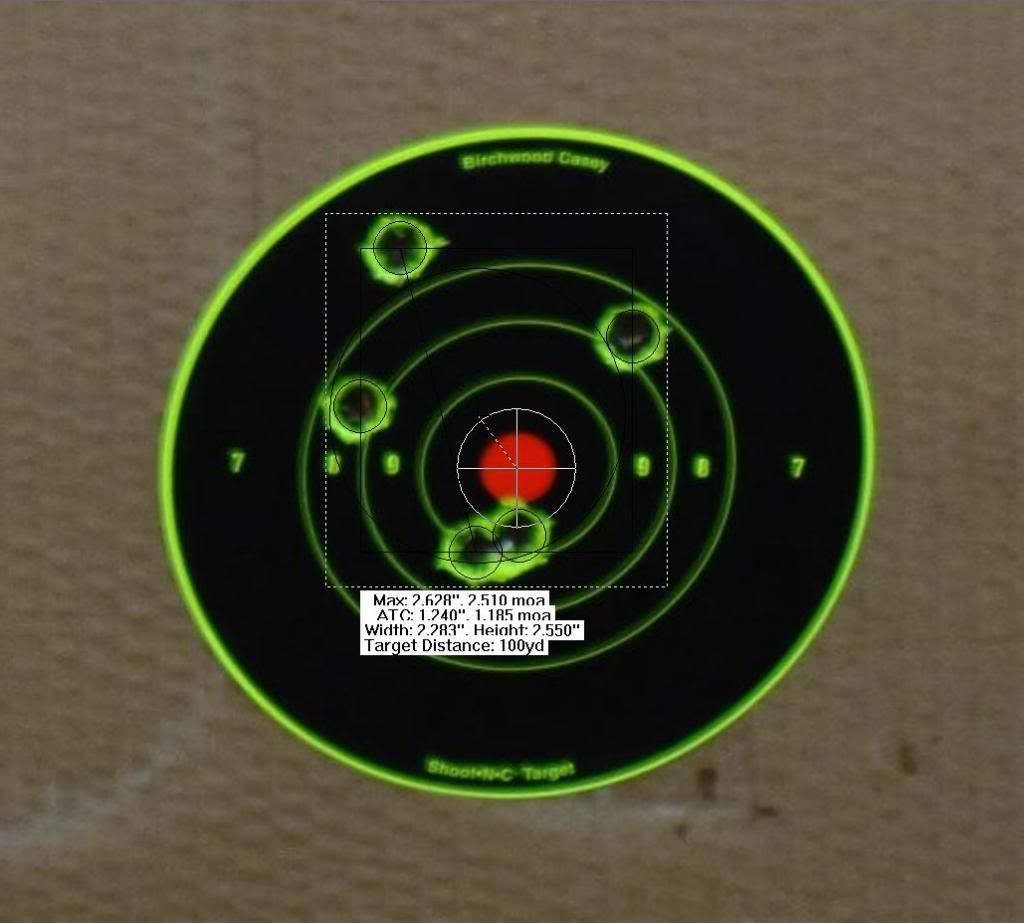 I did some more tweaking and set it to 1.75" high at 100 yards. The rest of the 3 groups at 100 were all at .625" to 1" depending on the wind and operator.
Only 3 shots I fired at 200 yards, I had a little lull with the wind and figured I was never going to get a better group than this one.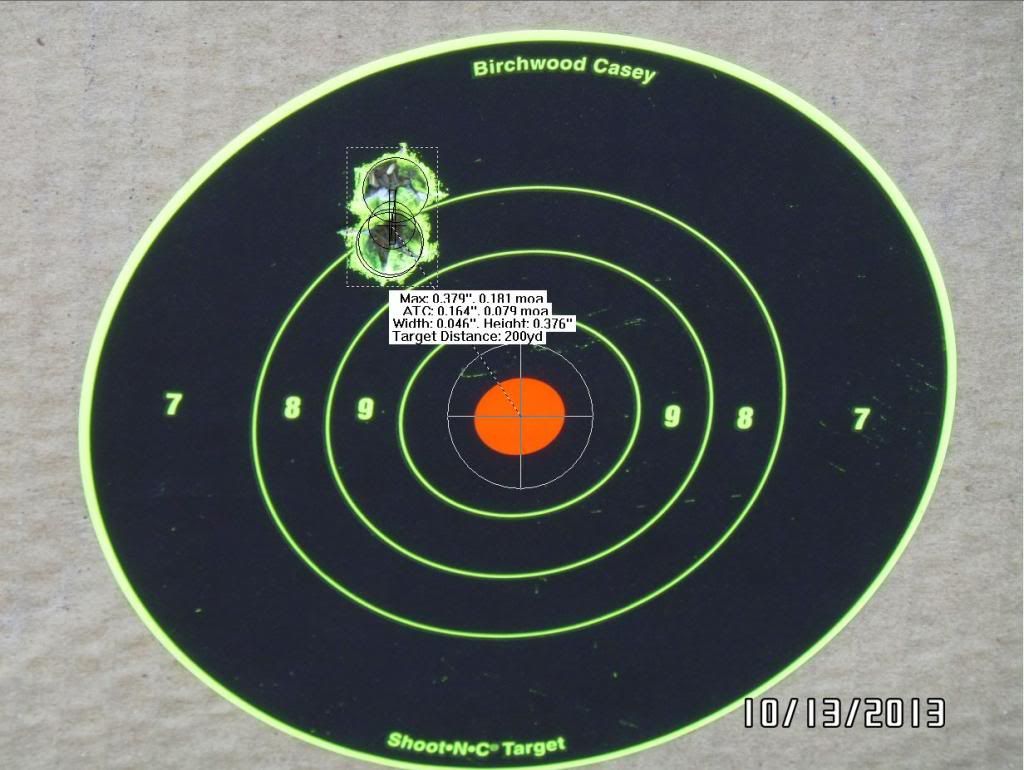 I wasn't sure how many clicks to 300 yards because my phone had run out of battery faster due to the 50º temp and no signal where I was shooting. So I slapped on of the turret labels I had ordered on it and dialed it to 300 and got this group.
I will put a shameless plug in for these labels (I am not affiliated with them in any way) The were $20 and were here in less than a week. Plus he apologized for taking so long as he just returned from an elk hunt and he sent me 4 labels with wind and 4 without.
The Load Details:
.45 cal
300gr Parker MH
Veggie Wad
70 gr H4198
Win 209
52º temp
Wind 8-12 MPH from L to R
I ended up shooting 35 rounds and had a blast, I leave for OK to try it out in 9 days, will get out with it once or twice more to fine tune it and would like to see what it does from 400 yards but my bench is set up for a max of 300 so I will have to tailgate it at 400.