figured I would put some photos here. Now I'm not all techno advanced like my buddy BgBambo with a slide show and all but here you go all called with either hand calls or Foxpro.
some shot with Tikka T-3 lite in 243 and some with Remington 11-87 12 ga. shotgun using #4 buckshot.
This Is my son and me, caught this yote out in the open going to make a stand.
BgBambo took the picture.
Called these 2 at Eagle Lake Ca. same stand using Ruffi-Dawg Jr.
Lung shot with 55 gr. 223 VMax still went 80 yards.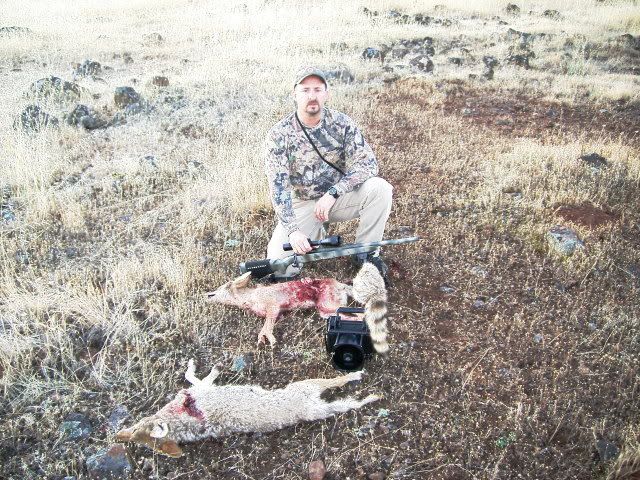 BgBambo and I made our 1st ever double together here on Fathers day 2 years ago.
Man time flies.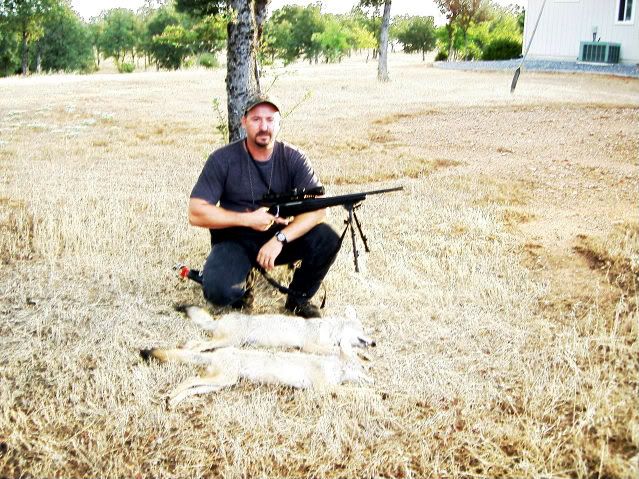 A little house cleaning for a retired Vet. Tired of his wifes cats coming up missing I did what I had to do.
Me and BgBambo again another double. We had 3 come in and I missed a running shot on #3.
sorry some of these pictures were taken with my cell phone.
.