I have my load for my 357, (that which I will deer hunt with come gun season.)
I started with the Ladder test to see where my node was for optimum accuracy; each charge was .1 of a grain heavier starting at 12 and ending at 13.1 grains.
I shot the test from 50 yards. (I thought the group would have been tall.)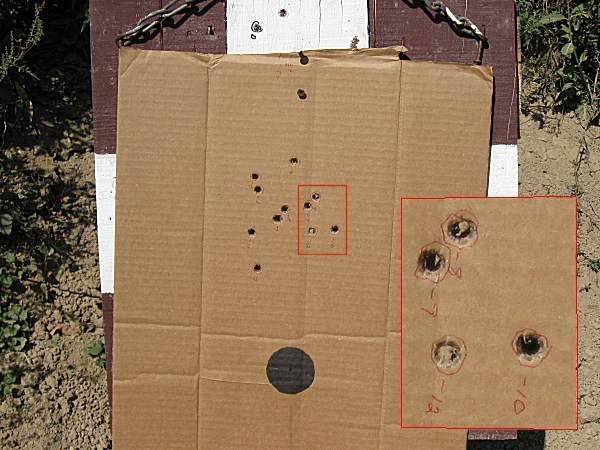 The best group was shots 8, 9, and 10. Shot 9 was a charge of 12.8 grains with a estimated muzzle velocity of 1150fps.
So I loaded some up with 12.8 grains of VIHT N-110, and went back to 150 yards to try them out. (That is the furthest I will be shooting from.)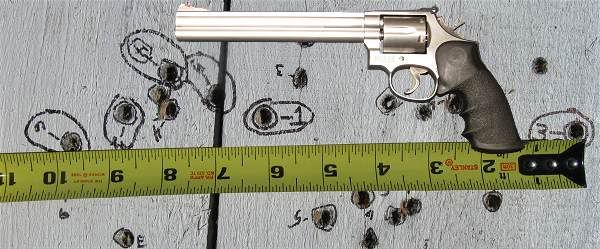 The total 6 shot group was 9 1/4 inches, that lone flyer I figure was from a bad case, I added it to my newly created "shore range" cartridge collection.
The main group: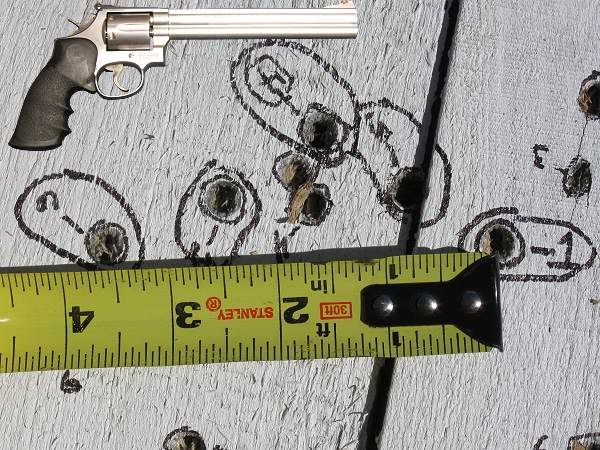 It was 3 5/8 inches, that is 2.625MOA; pretty good for a pistol with factory sights at 150 yards!
My best 3 shot group from those shots was 4, 5 and 6.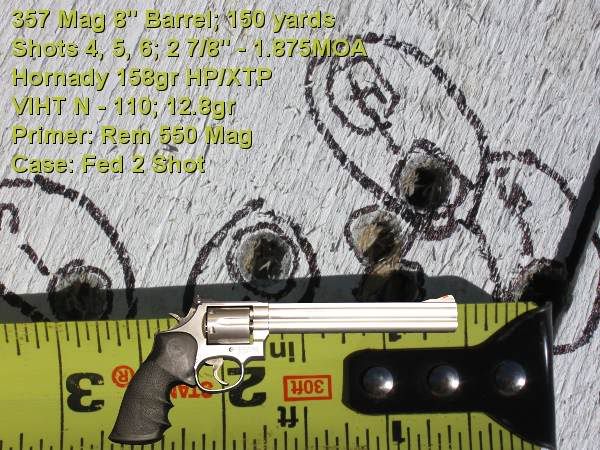 I will be using this load this year for white tail.
357 Mag 8" Barrel;
Hornady 158gr HP/XTP
VIHT N - 110; 12.8gr
Primer: Rem 550 Mag
Case: Fed 2 Shot