Re: GM primers
---
Yes, I stopped by at the Cabelas store in Post Falls, ID yesterday and when I asked the rep (a nice fella) where their primers were since I could find any on their shelves ... he just laugh and wished me luck on my quest.
__________________

I voted for my "FREEDOM", "GUNS", and "MONEY" - keep the change - UNK.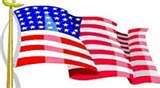 "I am always proud of my country!"
"Leadership Rule #2: Don't be an ***hole." - Maj Gen Burton Field.