Yes, the comparator is sitting on the ogive. The comparator hole is actually smaller than caliber and hits the curve of the bullet down toward the tip.
As far as the measurement you mentioned of 3.100", that would be correct if you subtract the 1.000" of the comparator body. This is the comparator reading with the OAL set at 3.750"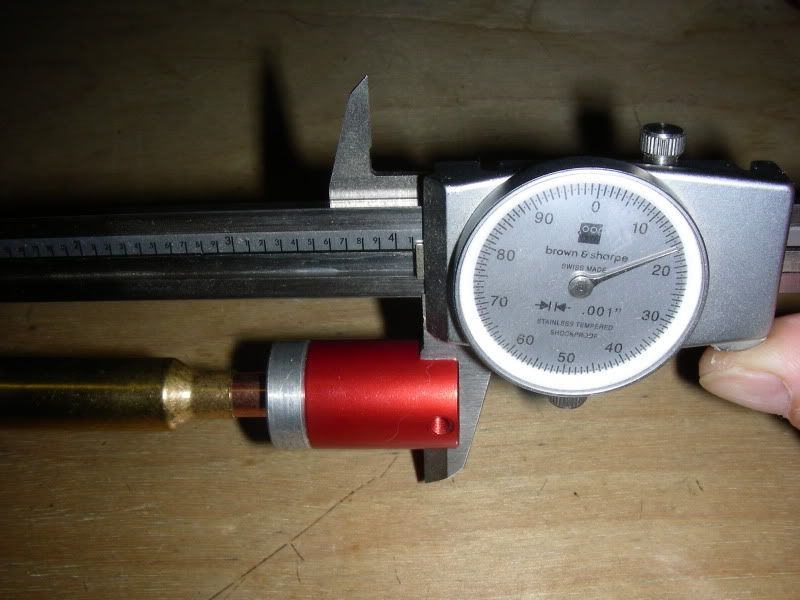 I'm starting to work up loads for the 300 RUM. How far off the lands are you seating the bullet and what load are you using?