Re: Maximum Bullet weight for 300 WSM
---
Michael Eichele had very good success with .208 Hornady A-Max with his .308 Win. I'm sure if you search for his posts and ping him for info, he'll gladly share info that you might be able to adapt in your WSM.
Good luck!
Ed
ADDED: Below is an extract from one of his response to a thread.
Quote:

Michael Eichele
Platinum Member


My opinion is that for medium game at average to low velocities the AMAX bullets are awesome for hunting. Violate the target size and or velocity rules and you may be hating life.


If I had to hunt elk with the 208 AMAX, I would feel comfortable so long as it was not shot at hyper velcoity AND the bullets stayed in the rib cage. Just remember, the reason guys use them for longrabge hunting is NOT because they are great hunting bullets. They are not great hunting bullets. But they do expand with very minimal velocities. This is why they work well for long range hunting. The 208 for example is a dream come true for us 308 fans. A super high BC bullet that will expand at 1300 FPS. Heck, this gets us to 1K. On the flip side, if you launch it at 3200 FPS and take 200 yard shots on elk, guess what? It may get very ugly.
__________________

I voted for my "FREEDOM", "GUNS", and "MONEY" - keep the change - UNK.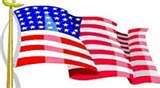 "I am always proud of my country!"
"Leadership Rule #2: Don't be an ***hole." - Maj Gen Burton Field.
---
Last edited by FEENIX; 10-11-2010 at

07:53 AM

.