Now that I got your attention
...
I started my sons big game hunting at age 10 (now 24 and 21) with a M1894 Carl Gustav carbine (18" barrel) in 6.5x 55 Swedish Mauser. Not a collector item but quite the shooter.
First time reloading for it. Loaded 4 and the result below is very promising (very good baseline to improve upon) ...
In comparison, I shot five factory 140gr Corelokts to measure the velocities ...
X = 2262 FPS
SD = 33.61
I didn't take a picture of the group but it's over 1.5" at 100 yards.
__________________

I voted for my "FREEDOM", "GUNS", and "MONEY" - keep the change - UNK.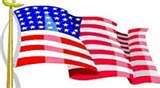 "I am always proud of my country!"
"Leadership Rule #2: Don't be an ***hole." - Maj Gen Burton Field.