Re: Head space issues!!!
---
New dyes and 2 new bags of brass is looking like the best solution. I figured this was gonna be the case. thanks
__________________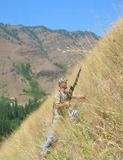 "Its not Rocket Surgery.....'
GOD,GUNS,&GUTTS MADE AMERICA, LETS KEEP ALL 3!winmag
"I have No idea why that cop made me ride in the back seat, when I Clearly called Shotgun!"