Quote:
Originally Posted by
Clark
I have fabricated a number of co-ax parts; the jaws, the wear plate, the screws, and the jaw housing.
I do have my eye on those 34) links. I can vary the distance between the holes to get my Bonanza and Forster presses to match die adjustments.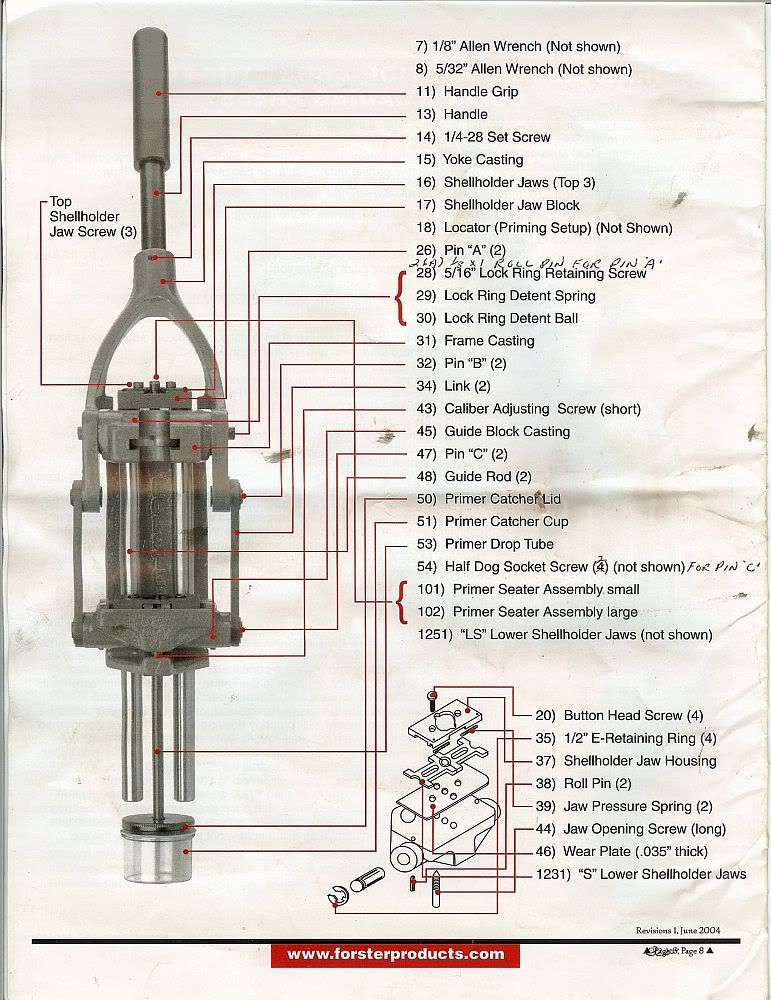 I fabbed a new set of jaws a few years back, but have never used them! Made them out of A2 full hardened, and then ground flat after heat treat. The jaws were cut apart on a wire EDM along with the slots. The holes were all done on a Brigeport. The clamps were also made new and are much beefier. Jaws are setup for .0035" clearence. But have never used them as the factory ones worked very well after I modded them slightly (I almost never bother to flip the jaws when changing cases.)
I still use the original priming device a lot, and make my own shell holders with a Hi-Roc drill in a lathe. Use RCBS holders mostly as they are the easiest to punch a hole thru (softer). Lee's are the hardest by far, and will often raise a really nasty burr. I think I punch the hole with an 8mm drill. for about .003" clearence on the plunger (I'd have to measure them to make sure)
The dove tail plate locating system has been around for twenty plus years, and suspect that the folks that marketed them stole the idea out of the Ried Tool catalog. They sell them already made but with no mounting holes for the press of course. I built aseries of risers for the press out of 3" aluminum H beam I found in a junk yard. Simply welded a plate on top and bottom with the mounting holes already done. The one I'm using now has 20 degrees of cant machined in it, and I really like that better than being strait up (I see things better). I stole the idea from another guy that built his out of square tubing (steel), but when I saw the six foot long H beam I knew that was what I wanted to use.
gary