Re: Fireforming .270 AIs ...
---
winmag,
I hear you on the shoulder concern, thanks!
Not sure on velocities, but "hoping" somewhere around 3000 FPS without extreme pressure.
As I understand it, capacity is close to .270 WSM ... hopefully, someone will chime in.
Cheers!
Ed
__________________

I voted for my "FREEDOM", "GUNS", and "MONEY" - keep the change - UNK.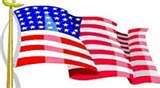 "I am always proud of my country!"
"Leadership Rule #2: Don't be an ***hole." - Maj Gen Burton Field.