Quote:
Originally Posted by
huffsd
I have been told by quite a few guys that you can successfully fire form with a small charge of Blue Dot pistol powder and a wad of cotton in place of the bullet.
The idea being that the extremely fast powder will blow the shoulder forward and you wont burn up your barrel prematurely by fire forming rounds out the business end of your rifle.
I will go out to my shop and try it right now and let you know what I come up with.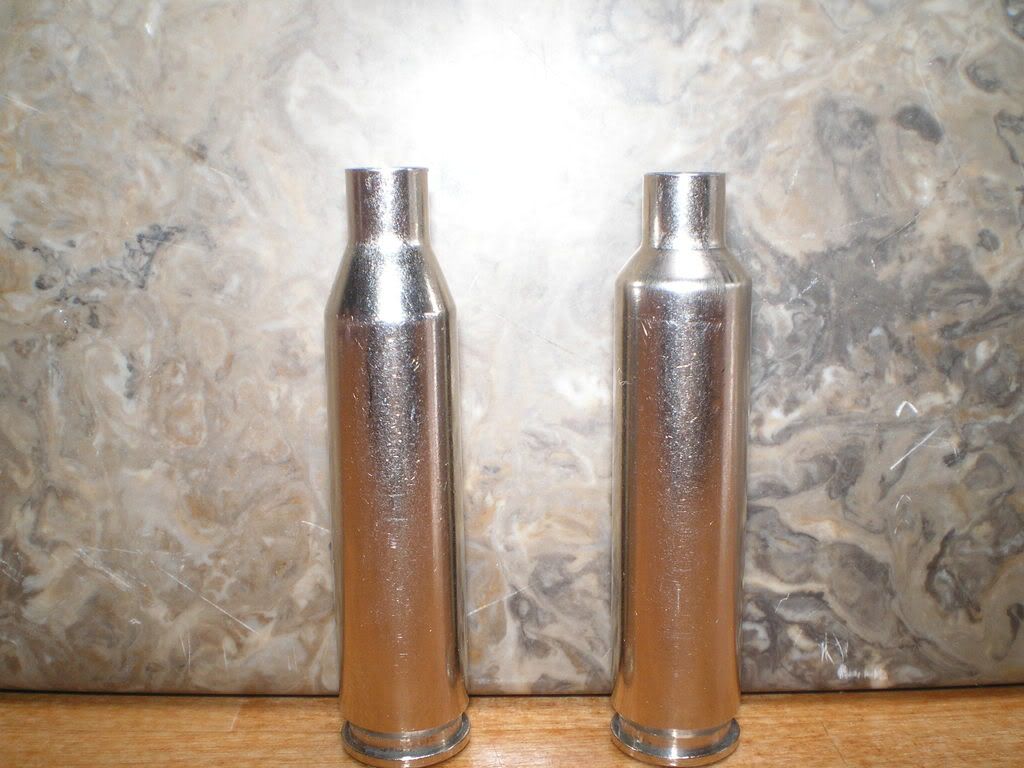 Ok, It worked well with 20 grains of blue dot. I think that I would go up 5 more grains though. Just to make sure the sholders form sharply.
That's exactly how I do all of mine, 22-250AI, 257AI and when forming anything from H+H brass to something else, ie: 300Wby, 340Wby, 375Wby and 458Lott.
It works on them all very well, you just need to adjust the powder weight until you get full sharp shoulders, the benefits are that you aren't wasting barrel time and bullets and the cases won't have any tendency to stretch just above the web as they can with full power loads, I know the design of an Ackley chamber was to reduce this by having .005" negative headspace, but a lot of people out there still manage to botch this up when chambering a new barrel. This technique will overcome this by blowing the case out in every aspect and allow the case to move/slip around as it forms to fill the chamber, a full power load does not allow this.
Good luck with it.
Cheers.