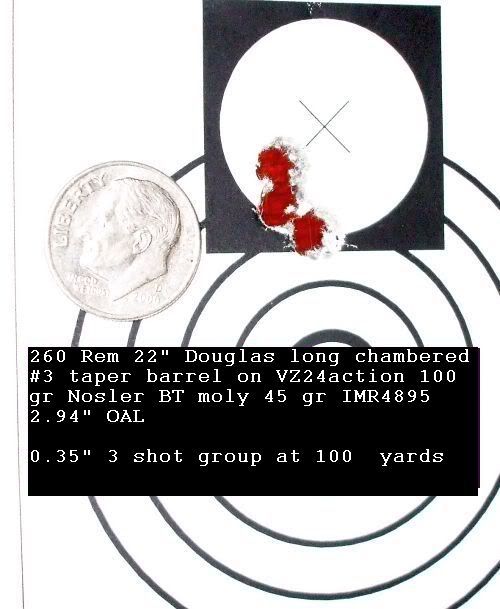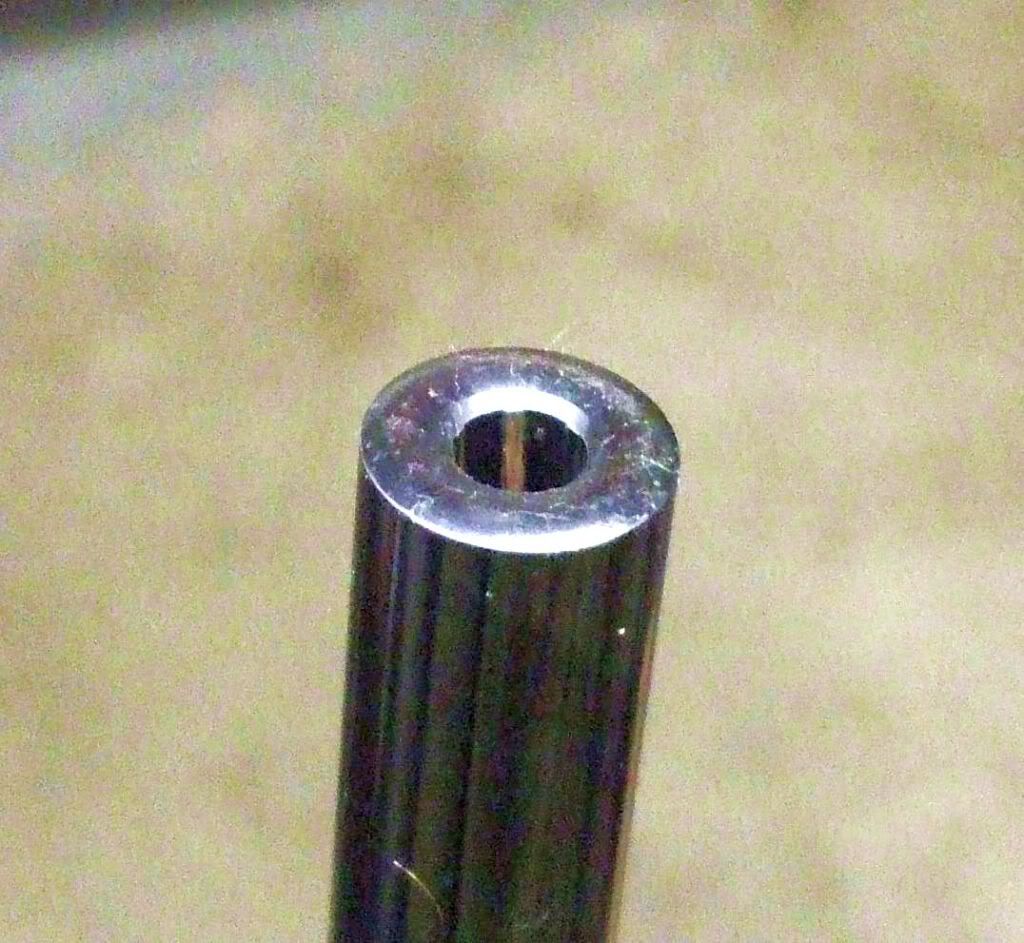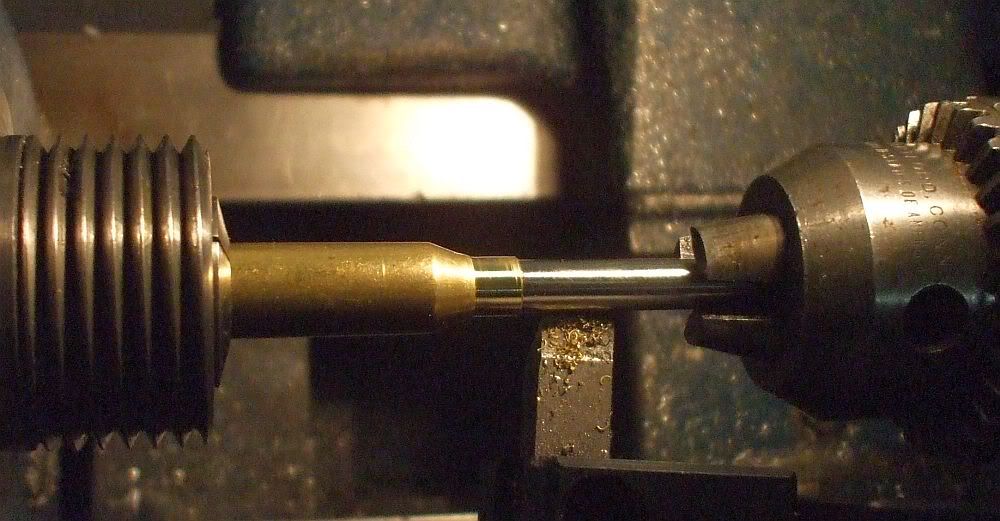 100 gr Hornady soft point flat base #2610 bullet moly coated, 45.0 gr canister IMR4895, 2.920" over all length, almost no insertion of the bullet into the neck, due to the short bullet and long throat.
Quickload prediction 59,342 psi 3,233 fps
Chronographs at 3,244 fps
I have heard that necking down 7mm-08 is the best, but I have only tried necking down 308, which leads to high pressure 10% of the time if I do no turn necks. I have also tried 260 brass and necking up 243. The 243 neck up produces a donut in the neck.
260 Rem, 22" Douglas long chambered barrel VZ24 action, VZ24 stock with barrel channel milled out but no epoxy. Weaver #45 and #46 two piece steel scope mounts with Devcon Steel putty under the mounts and Loctite 242 on the threads. Burris Low tactical rings with 6 screws on the cap and a bolt on the Weaver rail. IOR 2.5x10x42 scope with 1/2 mili rad reticule in first focal plane and moa turrets. Rubber tube extensions on both ends of the scope. 10 pounds scoped, 11 pounds with non swivel br harris bi-pod and light sling.
I have $115 into the barrel:
260 Douglass XX blued 98 Mauser unfired Factory 22" .625" #3 taper 42.5 oz
I have $15 into the action.
The stock was free.
So that is $130 into the rifle before scoping.
It has been to the range 3 times and fired over 50 rounds.
It Copper fouls and is heavy.
I have hundreds of other beater rifles, and this one is probably never going to get to hunt.
But it might go to the range again, and it might hunt.
I got some 308 Lapua small primer pocket brass. If I can get that to fit in the 260, the rifle could run 85,000 psi instead of 67,000 psi.
If the barrel ever breaks in and wears the bluing out of the bore that Douglas put in there, it could be ok.