Re: How do I find the right smith???
---
Quote:
Originally Posted by
califoriahunter
Well this is to feenix ya your right I did have to post 3 times and have contacted most of the smiths that people have suggested to me but most of them either told me there not sure about shipping to cal and or not willing because I could no pick up or drop off the gun in person to have some range time .... So before u go and try and be a smart ass maybe just stop reading my post lol ... And to wildrose im in sf
From the smart ass ...
(
Jim'S Precision Information in Petaluma, CA - Cheaper Than Dirt!
)
NOTE:
I don't know this guy or have any experience with him but another member have some firearms built by him (
Long Range Rifle/Handgun FS & More
).
I don't even know why I bother but this is my last attempt to help.
__________________

I voted for my "FREEDOM", "GUNS", and "MONEY" - keep the change - UNK.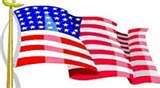 "I am always proud of my country!"
"Leadership Rule #2: Don't be an ***hole." - Maj Gen Burton Field.