Re: Good caliber choices
---
Quote:
Originally Posted by
Kennibear
If she shoots the 308 well stick with it. Confidence trumps all else.

KB
Finally!
__________________

I voted for my "FREEDOM", "GUNS", and "MONEY" - keep the change - UNK.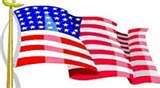 "I am always proud of my country!"
"Leadership Rule #2: Don't be an ***hole." - Maj Gen Burton Field.