Re: Does commercial ammo availability drive you caliber choice?
---
Quote:
Originally Posted by
hawk45
How much does commercial availability of loaded ammo drive your decision to use a caliber? YES!

Do you make that choice based on either reloading or not reloading. You cannot reload regardless of caliber if the materials are not readily available.

Or do you make that choice if you happen to lose your ammo on a trip and need to buy or borrow? Always have back up to a back up. I hunt only an hour away and I still bring an extra rifle for my back up ... just case.

Have to have the right mix of both, factory loaded ammo and handloads.
__________________

I voted for my "FREEDOM", "GUNS", and "MONEY" - keep the change - UNK.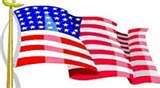 "I am always proud of my country!"
"Leadership Rule #2: Don't be an ***hole." - Maj Gen Burton Field.