Re: Break-in a new rifle
---
Quote:
Originally Posted by
J E Custom
Log on to Lilja Barrels and under the FAQ section there is his recommended break in.

J E CUSTOM
+1! I use Dan's recommendations too.
If you don't want your wife to find out, sent it my way and I'll be happy to do the break-in for you.
Cheers!
Ed
__________________

I voted for my "FREEDOM", "GUNS", and "MONEY" - keep the change - UNK.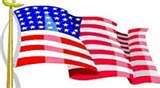 "I am always proud of my country!"
"Leadership Rule #2: Don't be an ***hole." - Maj Gen Burton Field.