Re: .300 Ultra over all length
---
Quote:
Originally Posted by
MontanaRifleman
If you're talking about the Montana Rifle Caompany actions, I haven't seemd mentioned in these forums hardly at all. It seems not many use them.

Mark
Here's an older and unfavorable comment ...
Montana Rifleman barreled action help??
__________________

I voted for my "FREEDOM", "GUNS", and "MONEY" - keep the change - UNK.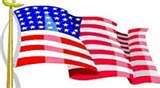 "I am always proud of my country!"
"Leadership Rule #2: Don't be an ***hole." - Maj Gen Burton Field.