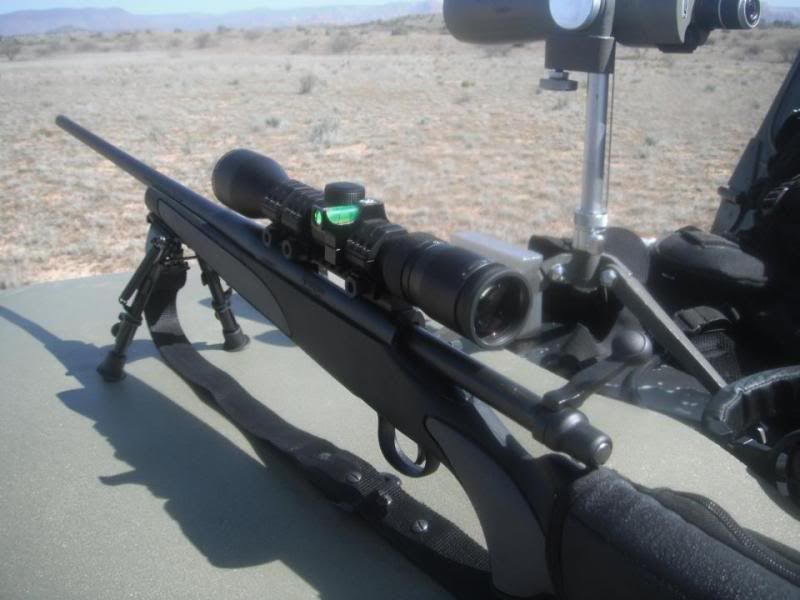 i have more pictures aswell. shot between 85-90rds. It does group 1" moa at 100yrds not from the bench or with a gun vise. Shoots very well with my handloads off the hood of my jeep. just bought in oct 2011. has hindged floor plate and factory adjustable trigger. I like this trigger,it did adjust fine and shoots crisp to my liking. It is a 7 remington magnum NOT a RUM. its a matte black factory finish aswell.
has vortex diamondback scope with vortex level on it. 1" tube and v-plex rectile. 3 weaver picitanny rings to help hold it steady along with a steel Warne base. 0moa base.... sorry,NOT a 20moa base. Im keeping the cheek pad,sling and bi-pod only.
just bought RCBS reloading dies go with it! only used to do less than 70 landloads so far.
Im interested in only a few guns to trade,mainly handguns,not common stuff either!
Glock 20 (10mm)
Beretta 92FS (blued) not stainless
S&W or Taurus .44 mag 6.5" or 8" barrel
AR15 lower complete + extras if you got some-gonna build a tactical pistol.
I will pay more if some guns are super clean or have extras. I understand a SW 29 44 mag might be worth more than my 7mag so I'll pay a difference. Im just shootin this out there. Just seeing whatcha got aswell.
thanks!