This pains me to do this but I have too. Financial issues and I can't keep this toy. Im really heart broken since I haven't had any fun with it yet. But with bills coming in I gotta part with a expensive toy first.
I posted this gun up in the ELR section about 2 months back under another user name Chuck Plissken. I somehow couldn't log on for the life of me under my original account (this one) so I made up a new one to post pics and start posting again. Somehow I was able to log on to my original account out of the blue today. I wish i knew what i was doing wrong?
This gun was built buy Dave Viers aka Black Diamond Rifles. I couldn't be happier with it! I have shot 6 419gr Jamison International facotry loads for break in. ALL I CAN SAY IS WOW! Im not a expert or anything close to sniper qualified shooter,ect but it did shoot .65 MOA at 100yrds with a Millett Tactical scope. Didn't get it sighted for 200 like i wanted but I got some break-in rounds/cleaning and got some groups established. The gun does the work for me,i know it can do so much better with some real glass on it and someone with much more trigger time.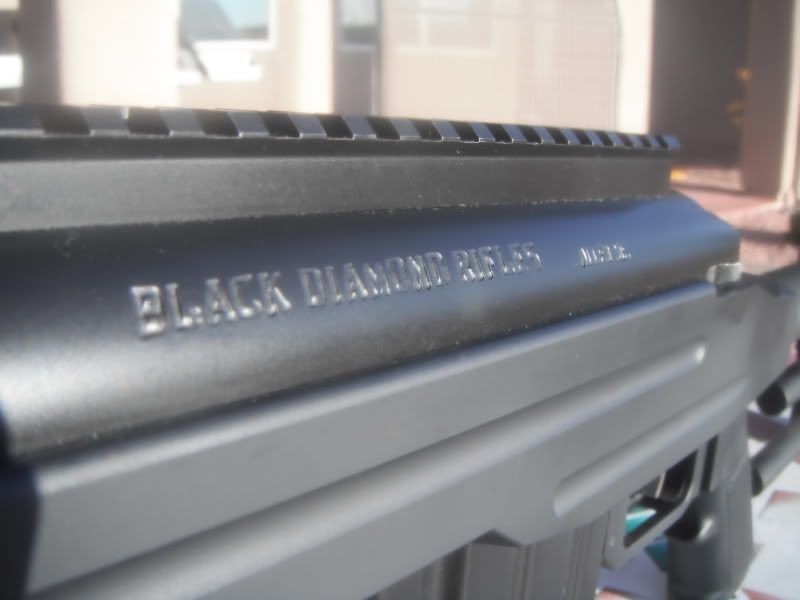 I will get more pics of for people who are interested.
Lawton 8000 action with 1 cheytac 7rdmagazine
XLR Industries aluminum stock
1-13 twist 29" barrel with Cheytac style muzzle break,fluting and contour
30 MOA rail
Jewel Trigger set to 1pd
Coated Matte Black
If I left anything out,feel free to ask. Im Asking $4000.00 for it and buyer pays shipping about ($125) Guns comes as it is in picture but WITHOUT BI-POD. Also i'll ship the 14 rds of 419gr Jamison rounds left with the once fired brass.
Contact me at
Mike Riordan at
capt.comm@yahoo.com
Or call and leave message at 805-878-3787