For sale: Chapuis RGEX series 3 in 30-30.
The rifle has 22" barrels with ejectors. A nicely case colored receiver and grip cap. Quarter rib is fitted with twist off scope mount - the rings are included but not pictured. They fit 1" scopes. The rifle will ship with its factory case, test targets, original paperwork, but pad, and 2 aluminum 30-30 snap caps.
To my knowledge I am the second owner. The rifle has not been abused or even taken to the woods. I have put less than 60 rounds though it. Lock up is tight as to be expected from Chapuis. I had the LOP increased from 14 3/4" to 15 1/2". The factory pad will be included incase the buyer wants to change it back to the original LOP. I have had no complaints about the rifle, I just can't stand having a gun that doesn't get used. It's regulated for Fed 150 soft points.
Price is $4500 shipped to your FFL.
The only trade I'm interested in is a Nightforce F1 mil/MLR-2 + $2500
Thanks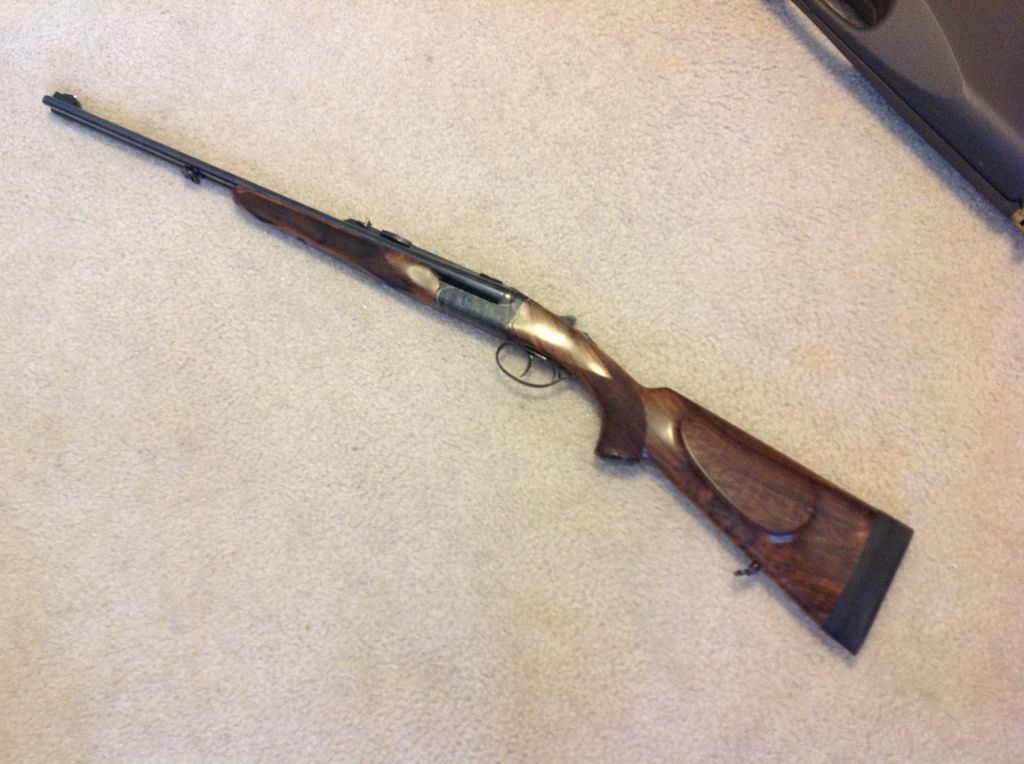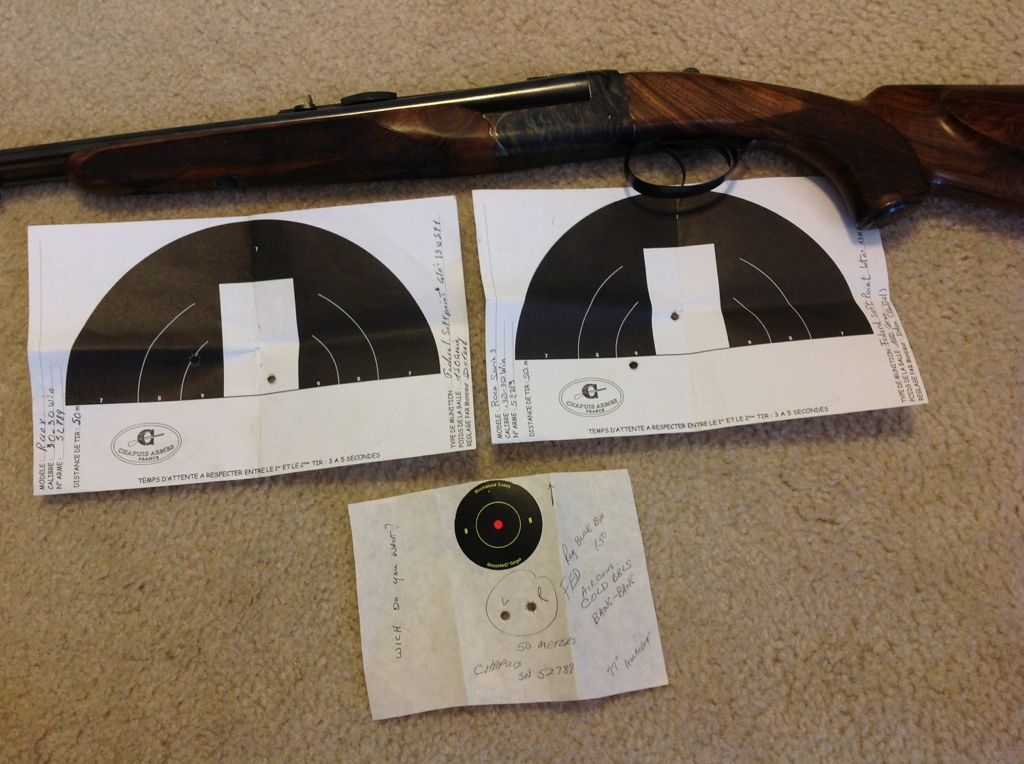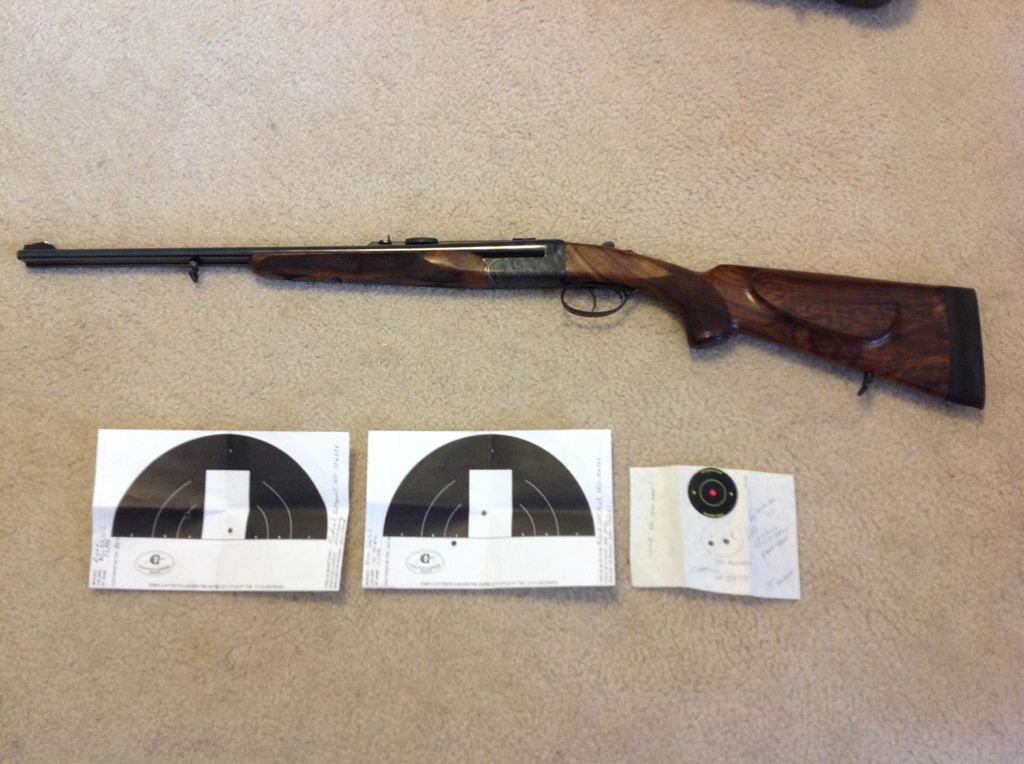 -John