WASR AK Triangle36-75rd. drum,13mags,bayonet
---
$650 WASR AK with bayonet
$150 Authentic Triange 36 Chinese 75 Drum
$195 13-steel 30rounders@ $15 per
totals $995
would trade for quality lr-308 stripped upper/lower,geissele sde, lr-308 parts , prs stock , let me know if you think ya got some parts id be interested in.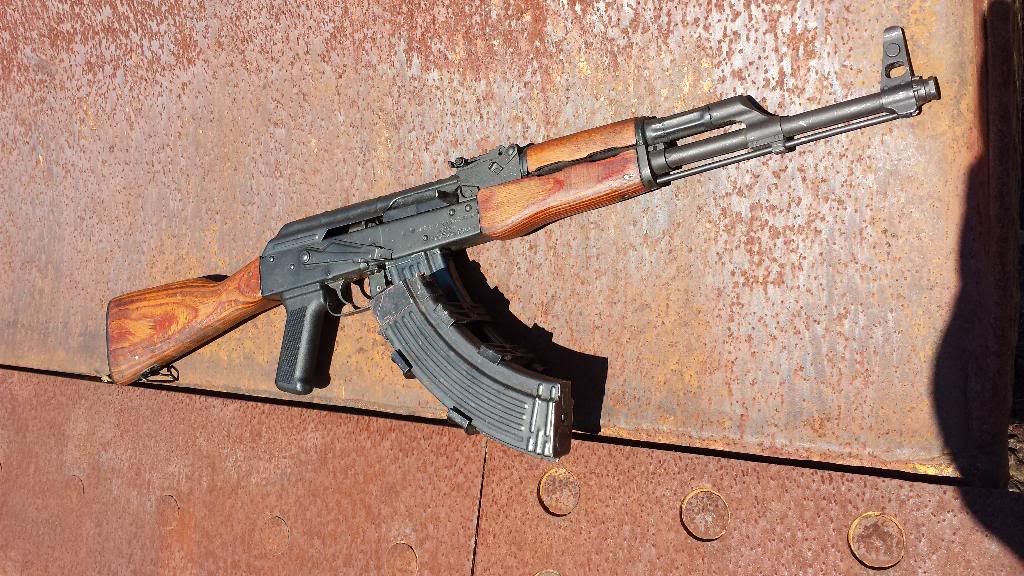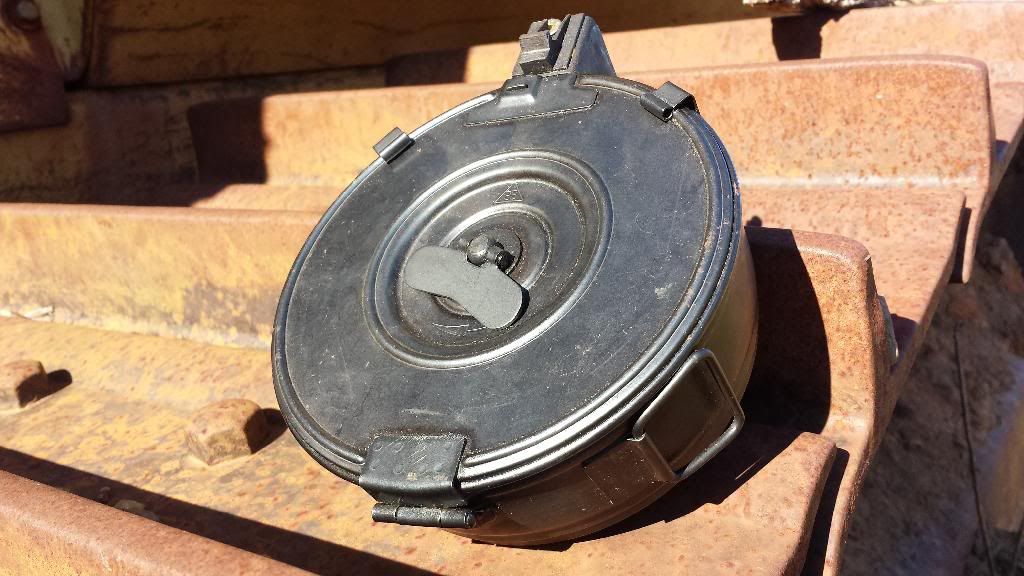 had to play a lil while I had her out for picture time. center impact is from 100 yds tangent set to 100 with irons kneeling. 2nd shot to rt is shot from 200 yds kneeling with tangent irons set to 200 so shes zero'd and ready to roll.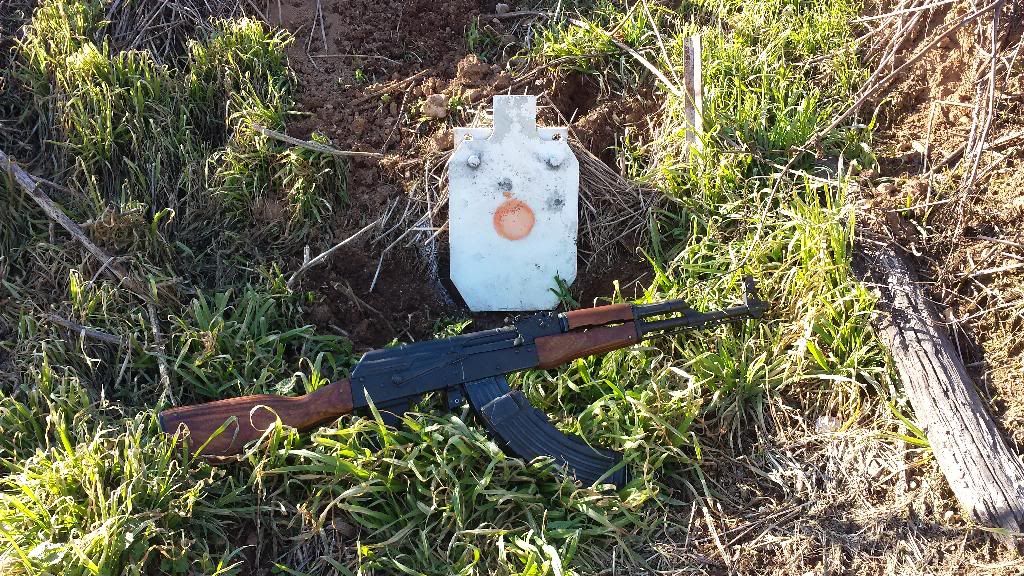 I got prob 300-400 rds of what is prob silver bear fmj. it runs around .37/rd I will do .30/rd.