Varmint Hunter's Special
.22-243 Middlestead
Custom built on a Model 700 action (single shot)
Dan Lilja barrel 1in 8 twist for long heavy bullets. (handles 69 to 90 gr bullets great.)
McMillan Win. Marksman Stock
Jewell Trigger
Leupold bases and rings
Sightron Scope 6X24
Set of RCBS dies for same
Round count is 310 I have approx 140 rounds of fireformed brass and a couple hundred bullets m/l.
Rifle was built by Truman Wilson out of Delta Co. He does a lot of work for Dan Lilja and the guys at Sierra Bullets.
Over $2500.00 Invested will take $2000.00 for it all shipped to your FFL.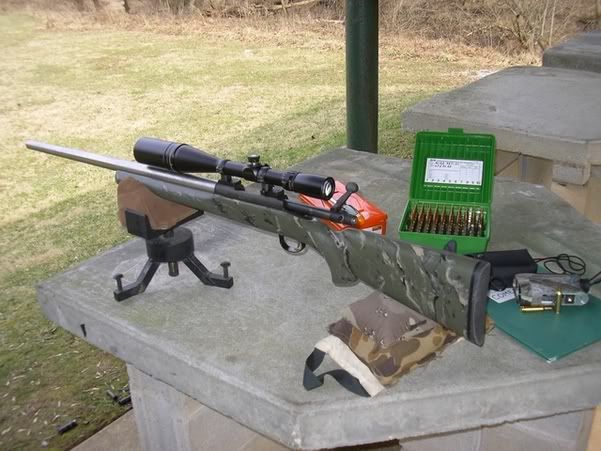 These are the first 2 and the only groups I ever shot with her.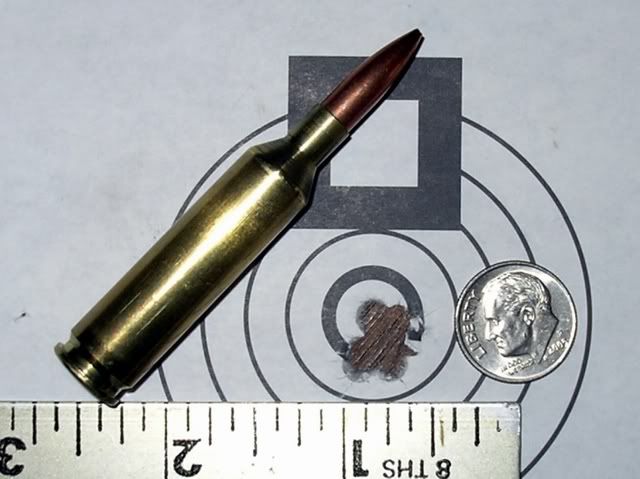 These were 69 gr. SMK and 42 grains of 4831. This is the first and only load I tried. I really believe this rifle will shoot great with most any decent load.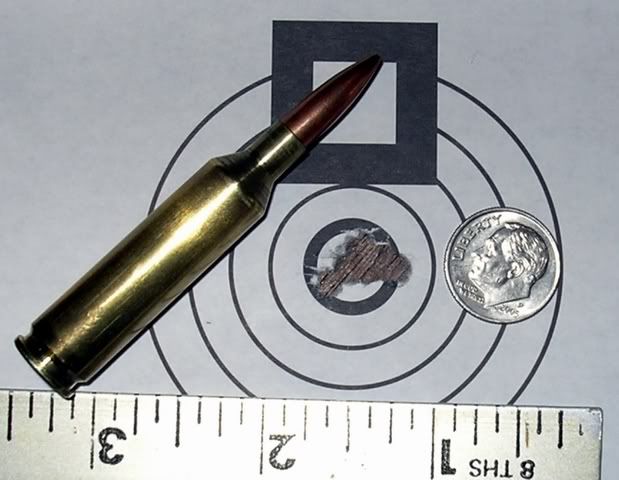 Chuck