Welcome to LRH and enjoy!
You might want to consider break out price for individual items.
My friend has the exact rifle and is quite the shooter.
Again, welcome and good luck!
BTW, that's an interesting way to mount the bipod!
__________________

I voted for my "FREEDOM", "GUNS", and "MONEY" - keep the change - UNK.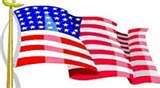 "I am always proud of my country!"
"Leadership Rule #2: Don't be an edited." - Maj Gen Burton Field.