I have a Remington 700 SPS Varmint chambered in .17 Fireball I'm looking to sell to fund another project. It's wearing the original stock with a custom paint job. There are some minor dings in the stock that are pretty hard to notice. Also, there are some very small marks on the barrel where the bluing was rubbed. The action has been bedded into the stock and the barrel free floated. The trigger was replaced with the old-style Remington trigger and set at just under 2 lbs. Not positive on the round count, but it's under 1000. Barrel has never been hot. Mainly used the rifle on coyotes and bobcat.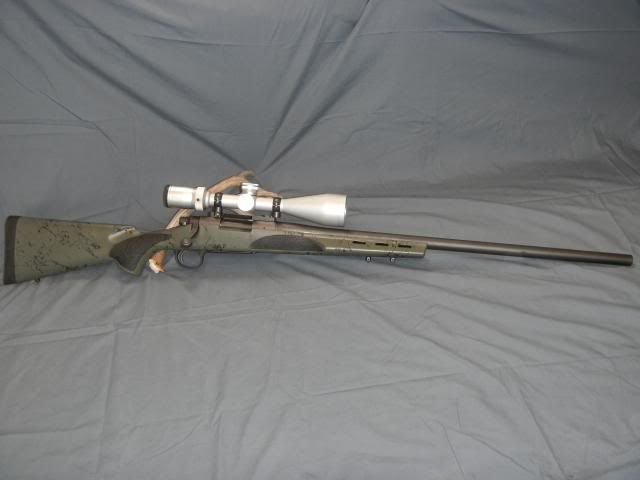 I would like to sell the rifle as a package with a scope and all of my reloading equipment for it. What I have is:
- Nitrex TR2 3-15x50, Duplex reticle
- One-piece Redfield mount and Leupold rings
- Factory X-mark trigger
- 275 Hornady 25 gr. HP
- 29 Nosler 20 gr. FBHP
- 10 Woodchuck Den 25 gr. HP
- RCBS FL die set
- 247 pcs. R-P Brass, 49 loaded
The Nitrex scope is made by Weaver with the same glass and quality. The glass is very good for the money, and has no scratches or blemishes. The turrets track fairly well, I've ran it out to 500 yards on my .22-250 without a problem.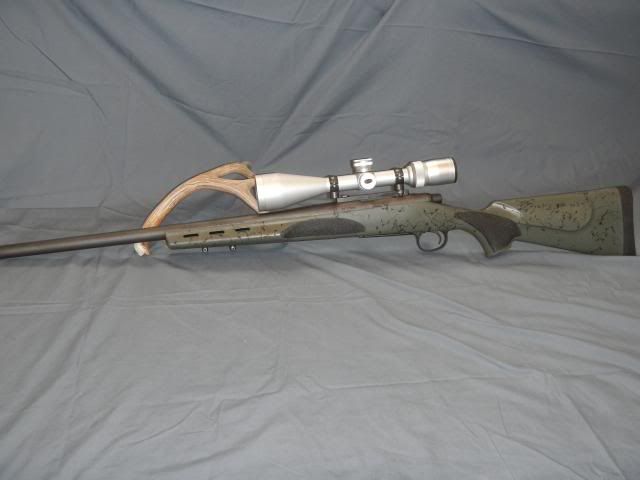 The target I just shot this morning after running some solvent through the bore. I believe this is a solid .75 MOA rifle, and occasionally can do better. The groups on that target measured from first to last were 1.041, .772, and .394.
For the package I'm asking 850 shipped and insured or best offer.
Thanks for looking,
-Ben