Re: Remington 700 safari grade 8mm rem mag *very rare*
---
Quote:
Originally Posted by
lauck4
iam new to this site was looking to see if you still had this rifle .i ordered the same gun back in the 80s to go to Canada and Africa with but never made it .i would just like to see a pic of yours to compare if you still have one. thanks
Welcome to LRH and enjoy!
You might want to PM or e-mail the OP directly.
Cheers!
__________________

I voted for my "FREEDOM", "GUNS", and "MONEY" - keep the change - UNK.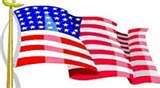 "I am always proud of my country!"
"Leadership Rule #2: Don't be an ***hole." - Maj Gen Burton Field.