Re: Looking for a FFL exporter to Europe
---
Quote:
Originally Posted by
Max_Rodriguez
Hey there,
For any future transfers that may come up - please give us the opportunity to quote you on your export. We'd love to assist you in any way possible.
visit the main site at
www.knesekguns.com
for full contact info
Thanks!
WOW! Lot's of goodies.
Welcome to LRH and enjoy.
Ed
__________________

I voted for my "FREEDOM", "GUNS", and "MONEY" - keep the change - UNK.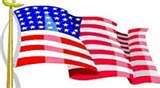 "I am always proud of my country!"
"Leadership Rule #2: Don't be an ***hole." - Maj Gen Burton Field.