This one is a LH Model 16 FLSS Weather Warrior 300 wsm. Stainless with a lot of extras. This is one of the old stagger feeds. It feeds with out issue. The gun sits in a Stockade Alum channel bedded stock with a 13.5 lop and a 1 in recoil pad. I also added some texture in the handling areas of the stock for better grip and feel with gloves, however it is not unplesant to the bare hand. Finished in a desert tan 3 color camo dura coat finish. There is a Stainless trigger guard that replaced the plastic guard. Action is coated in Norrel's Moly brown. Timney trigger replaced the factory trigger (non accutrigger action). Optics will ride on an EGW Picitanny base coated with the action. Muzzle crown was re cut with a target crown. All paint and crown work was done by HateCa at RD precision. All top shelf work.
This gun shoots really well and consistant. It seems to like Federal 165 well enough for .75 moa from the bench.
This gun is a hunter. It has been hunted with and well cared for. There may be a few small imperfections, but overall the condition is excellent.
id sell for $650 shipped
listed on other sites as well
barrel is 24"
1-10 twist
I am the third owner and unsure of round count but by the look of the bore it hasnt been shot alot
action is skim bedded but not sure who did the bedding job
this is a 600 yd target with some 180 sst,wind was 5-7 full value, these where just some i had around no load development has been done with this rifle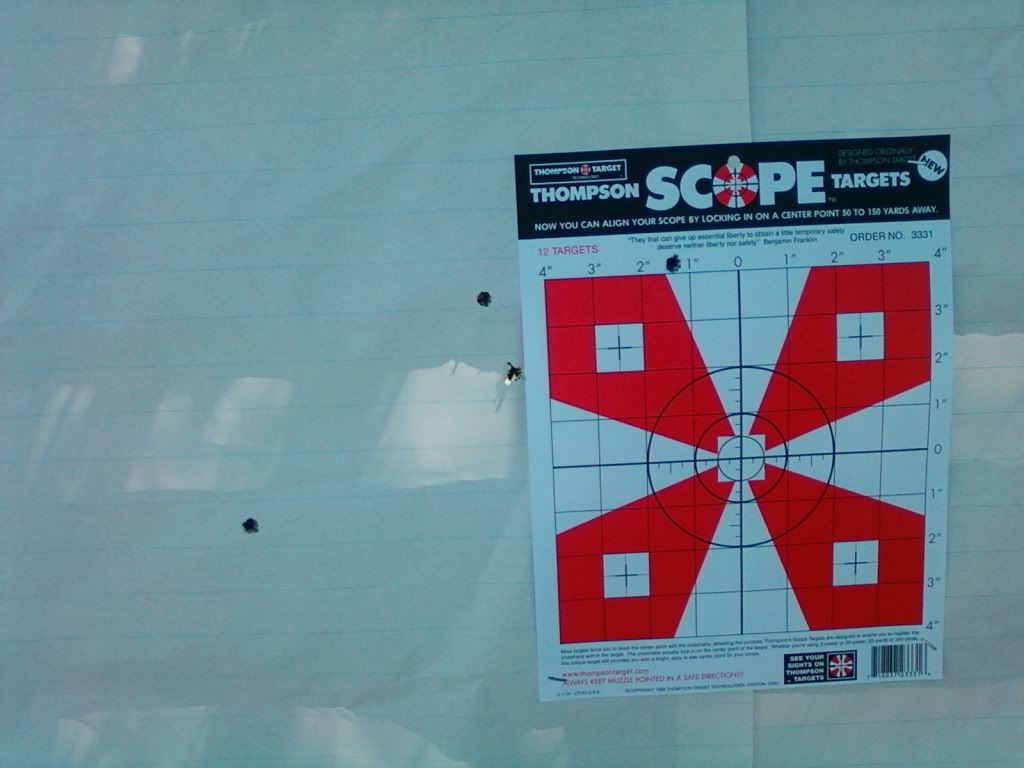 pic is standing at target,bench is the small opening in the tree line