Built in 2010 by Ray Bowman of Precision Rifle and Tool in Mebane (NC), this rifle consists of the following:
Stainless steel Bat Machine Action (Model Bat MB, Right Bolt Left Port)
Stainless steel 29-30 inch 1.25 in diameter Broughton barrel (cryogenically frozen) 1:9 twist
Jewel trigger
Custom laminated wood stock with adjustable cheek piece and 5-way adjustable butt plate.
Stainless steel Bat Machine 20 MOA scope rail
The barrel has 800 rounds through it and shoots 5 shot groups of 0.80 inches from 400yds. Gun holds excellent elevation at 1000yds…
Will be glad to provide load data to buyer.
With the Nightforce benchrest 12-42x56 scope the gun makes weight at 21.6lbs.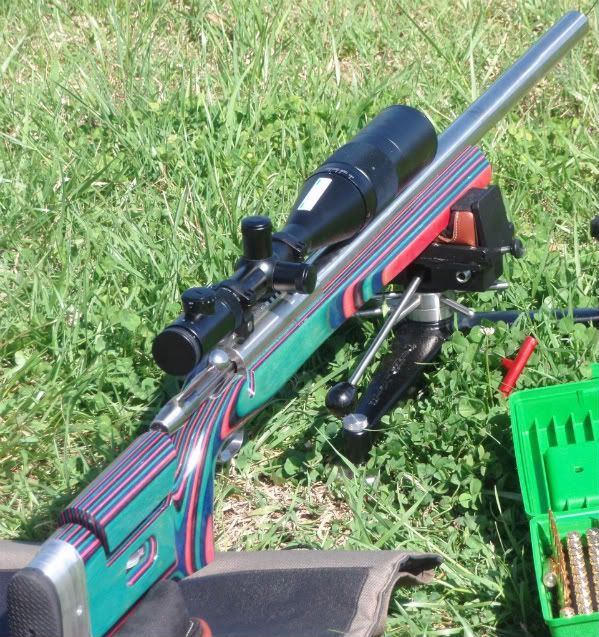 Gun as shown with Nightforce benchrest 12-42x56 scope $4700 firm (without scope and rings $3700 firm)