Thanks, yep I am Stationed way up here, until next year then off to????
I have a 400 yard and 975 yard range up here (private land).
I just got back form the range shooting my other 300 Win Lilja barrel mounted on a Mauser Comercial action in a Mcmillan stock, also with USMC H25 Horus scope.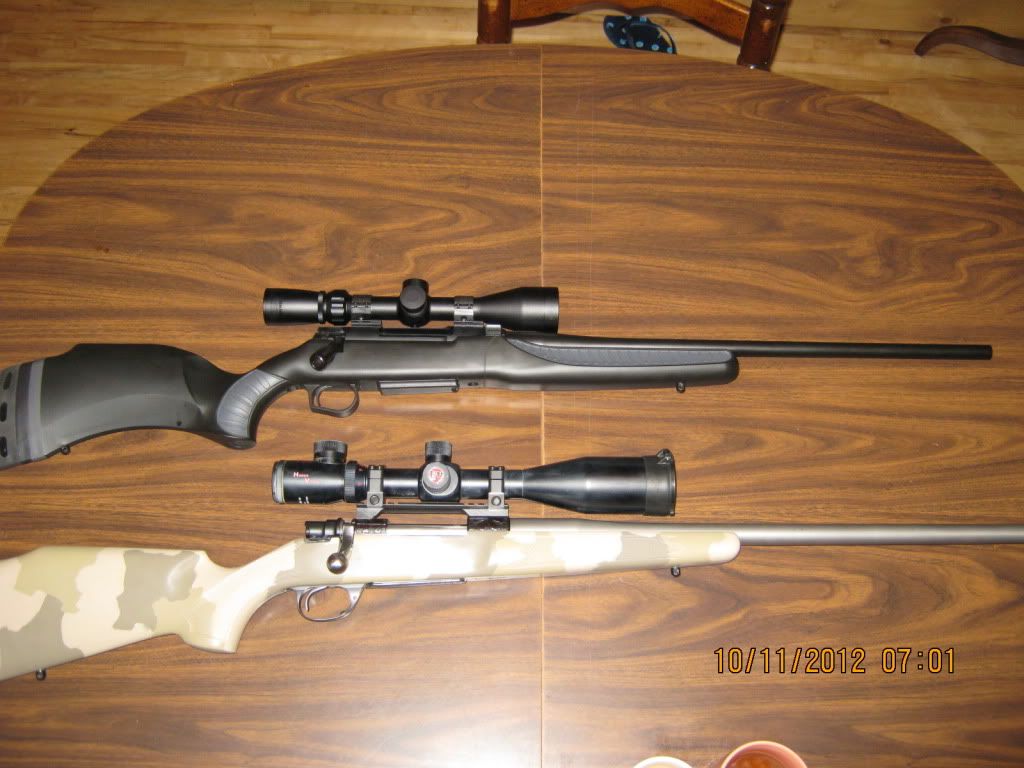 and my wifes TC dimemsion