Re: Custom .264 Win Mag
---
Quote:
01-19-2010, 05:32 PM
danshae

Bronze Member
Join Date: May 2007
Posts: 32


Re: Custom .264 Win Mag
its sold

Check original poster's update, esp. date.
__________________

I voted for my "FREEDOM", "GUNS", and "MONEY" - keep the change - UNK.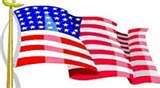 "I am always proud of my country!"
"Leadership Rule #2: Don't be an edited." - Maj Gen Burton Field.