Custom 6.5 Creedmoor, tight but no turn neck (0.293), Lilja 3 groove barrel with 1:8 twist cut and crowned at 24.75 inches. Terry Cross (McMillan) Sentinel stock with loggerhead cheek piece adjust, Terry Cross bottom metal to accommodate AICS 10 round and 5 round clips. TAC 30 SS Stiller action blueprinted with Holland recoil lug and Badger aftermarket bolt knob. Jewell trigger set at 14 oz but fully adjustable. Front mount for night vision. Comes with Nightforce NXS 8x32 NPR-2 with Zero Stop and rapid turn (25 MOA turret), 20 MOA Stiller mount and Badger Ordinance rings. I will throw in both a 10 and 5 Round AICS clip. The rifle weighs 15.5 lbs unloaded but with 10 round AICS clip installed.
I have 163 rounds down the tube (I know because Ive kept track). I have shot 200 yard groups (see picture of five shot group included) measuring 0.289 with hand loaded 140 grain Berger bullets behind 40 grains of H414 (Hornady Brass and CCI BR primers). This bullet goes transonic at 1763 yards and I have shot it out to 1200 yds hitting a 16"x16" target many times -- too often to believe. I will supply the recipe with OAL at the ogive and case length as well. The build was completed in February 2012 . I will not shoot it again. Need to sell to fund a project for my son. Barrel cleans like a dream. No copper after 4-5 patches. Cannot shoot stock Hornady ammo. Chamber accommodates ammo that is shorter than stock by 0 .0040. This allows to chase lands as barrel wears and still fit in a Remington 700 AICS clip.
Asking 6,500 with buyer paying shipping.
contact me @ 208-570-4138 or
chevperks7@gmail.com
[img:left]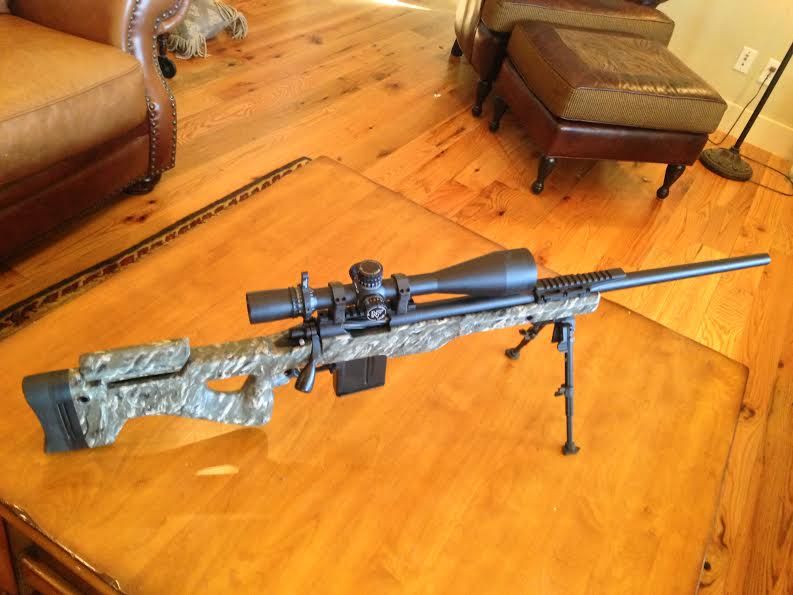 [/img]
[img:right]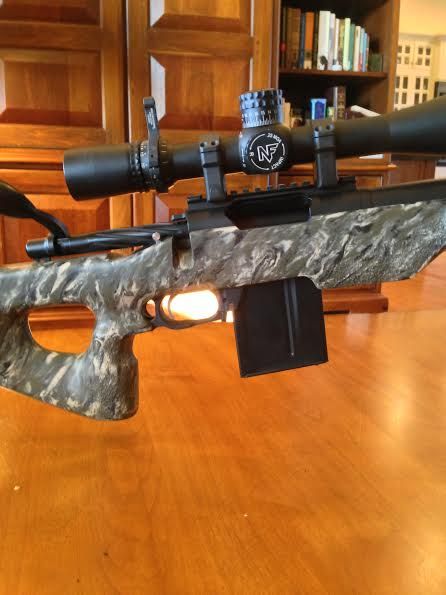 [/img]
[img:center]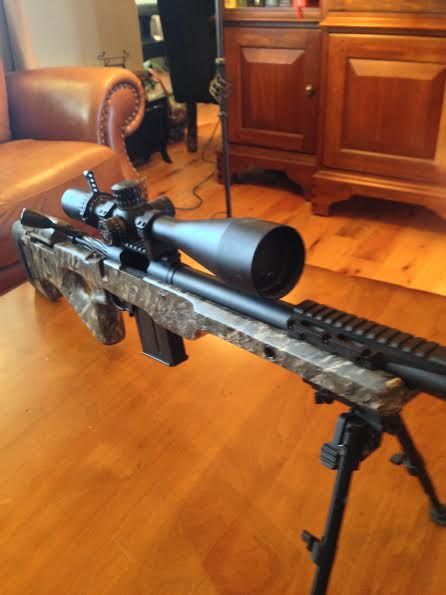 [/img]
[img:left]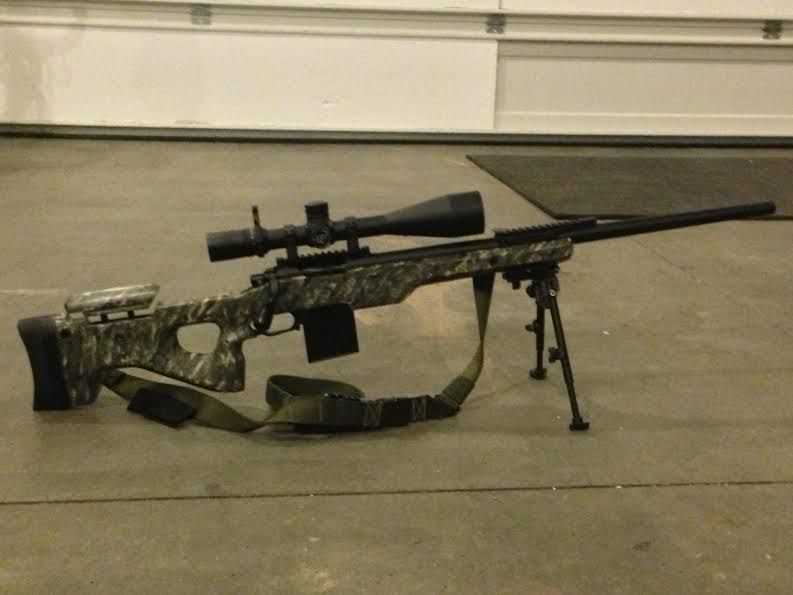 [/img]
[img:right]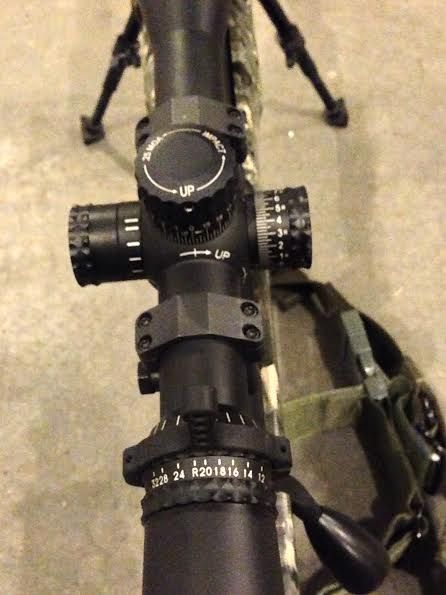 [/img]
5 shots @ 200 yards.
[img:center]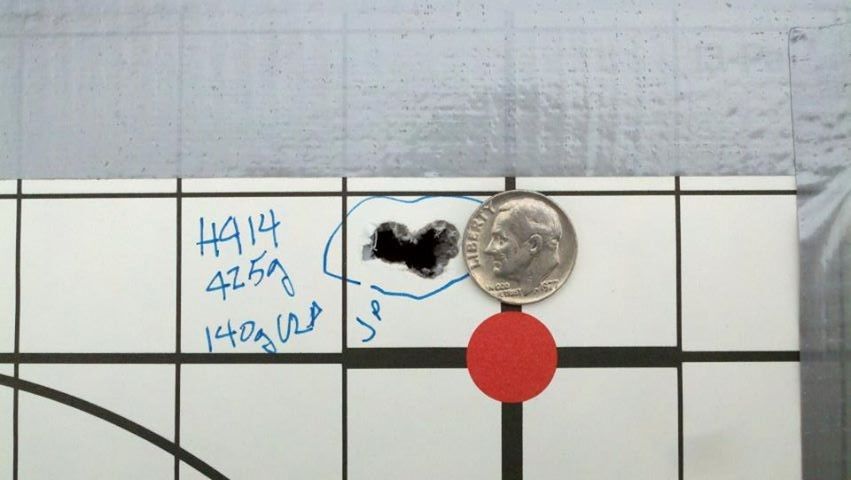 [/img]