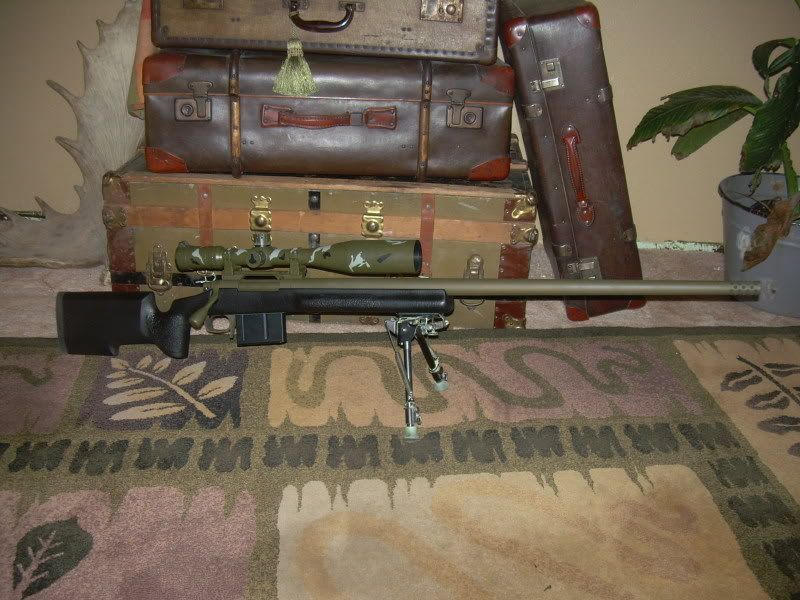 Would like to sell this custom built Remington 700. It started life as a SPS Tactical in 338LM
Following done at Aquila Firearms:
1) Action blueprinted, bolt bushed, stronger ejector spring
2) Badger Heavy Recoil Lug
3) Rock Creek Barrel (finished at 28") 1/9 twist. military contour. around 300 rounds down tube.
4) Farrell scope base. 20moa. with recoil lug
5) Extended bolt handle with Badger tac knob
6) Badger DBM system with one 338LM mag (5rds)
7) Timney adjustable trigger (set at 2.5lbs)
8) Aquila muzzle brake.
9) Manners T4 stock - done in black duracoat. Metal components were done in OD Green duracoat.
SOLD