I have a Ruger Mk II in .338 Win Mag for sale. I had a gunsmith install express type fold down sights on it several years ago. As far as I know, the rifle has only been fired 15 times and has spent all of it's time with me in the safe.
$650 plus shipping as is with the Made in USA Burris Fullfied 2-7 on it, or $500 plus shipping for rifle and Ruger rings only.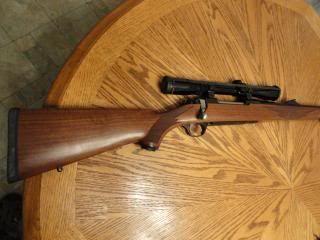 Small ding in checkering on right side....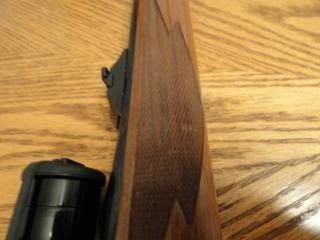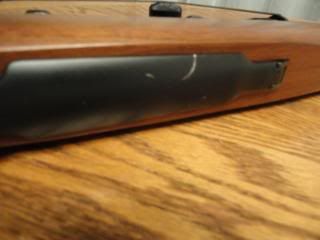 Small scratch on bottom metal...
First "I'll take it" and payment by USPS money order.
Thanks for looking !
Keith