Re: Remington 700 package
---
Quote:
Originally Posted by
CA30-06
Ok, first question from a FNG

Has anyone had any experience with the "entry level" package deals from Sniper Central? I am looking to get into a rifle that will see about the same hunting and bench time but would like to reach further out and when doing both. They both look like a solid choice (Rem 700 and Howa). I would lean a little toward the Rem because... well, it's a Rem and have never held a Howa. I wan to go with either the .308 or 30-06 (I shoot a Spring 1903a3 now) and am leaning a bit towards the 308 but am open to any and all. The 06 option is $450 more than the 308. I am trying to stay reasonable but I know horsepower equals $$. I reload and have brass,bullets, dies,etc for the 06 but I know dies and brass are not $450.

The only reason I am looking for a new rifle (the Spring is in great shape and shoots very well) is the one I shoot now was a fam gun that was grandpa's then dads and now mine. I don't want to beat it up in the woods or the range.
FYSA,
Voluntary recall of Model 700™ and Model Seven™ rifles ...
Either of the chamberings are great but I would go with the venerable .30-06.
I don't have hands on experience on Howa (same as Weatherby Vanguard) but there are lots of members that are happy with them.
Good luck and a belated welcome to LRH!
Ed
__________________

I voted for my "FREEDOM", "GUNS", and "MONEY" - keep the change - UNK.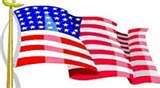 "I am always proud of my country!"
"Leadership Rule #2: Don't be an ***hole." - Maj Gen Burton Field.