Re: RCBS AmmoMaster Chronograph
---
I don't have any personal experience but I considered it at one time, I have a couple of range friends that absolutely hate them. For the price, I ended up buying the F1 shooting chrony ($80) and am very happy with it thus far.
Check out this review ...
__________________

I voted for my "FREEDOM", "GUNS", and "MONEY" - keep the change - UNK.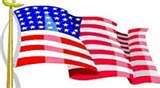 "I am always proud of my country!"
"Leadership Rule #2: Don't be an ***hole." - Maj Gen Burton Field.