Re: Help!! needto know what action and other parts!
---
Quote:
Originally Posted by
MontanaRifleman
Thanks Ed,

I have heard nothing but good about Dave's work and really looking forward to ringing it out! BTW, I spent 6 yrs @ Malmstrom, 88-94, In the Tanker Wing.
You won't be disappointed!
I've been at Malmstrom since 2003. Retired from AD in 2007 but still work as civil service. Wish we still have tankers here!
Cheers!
Ed
__________________

I voted for my "FREEDOM", "GUNS", and "MONEY" - keep the change - UNK.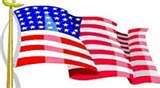 "I am always proud of my country!"
"Leadership Rule #2: Don't be an ***hole." - Maj Gen Burton Field.