| | | |
| --- | --- | --- |
| | Anyone have a KDF Brake? | |
07-29-2003, 08:48 PM
Silver Member

Join Date: Dec 2002

Location: Bridgeville, PA

Posts: 127
Re: Anyone have a KDF Brake?
---


[ 07-29-2003: Message edited by: mbianchini ]
10-19-2014, 05:12 PM
Junior Member

Join Date: Oct 2014

Posts: 1
Re: Anyone have a KDF Brake?
---
Quote:
Originally Posted by
Tim Behle
I recently had a new rifle built, complete with a KDF brake. It's the first rifle I have ever owned with a muzzle brake.

After reading Jake's thread the other day, and of the troubles he has had. I got to wondering about my own brake.

So I spun it off and looked at it. I didn't see anything out of the ordinary. Just a little powder fouling. So I dropped a 200 MK into it, and it got stuck. I tried a different one, same results. I tried some 220 MK, then some Nosler Partitions. All had the same result, none would pass thought the brake. I cleaned it with a brush and solvent, and tried it again, no luck. I measured the inside, the calipers read .3065". Maybe I measured it wrong, but I got the same reading at different angles, several times.

So I called the gunsmith, he said send it back and he would make it right.

No problem, I'm a firm believer that in spite of our best intentions, sometimes bad stuff happens. Not wanting to damage anyone's reputation, due to an honest mistake, I kept quiet and sent it off.

Then just 10 minutes ago, he called me back. Says there is nothing wrong with the brake, but he would be happy to bore it out to the next larger size. I was told I must have been trying to put the bullet in at an angle, and not straight.

Am I nuts? Shouldn't a bullet that measures .3080" pass though a hole that is supposed to be .3240?

Can someone who has one of these brakes, try dropping a bullet trough it and let me know if it fits?
From Plum1doc,
Hi, sorry I have muzzle Brakes on my rifles but, I had them dune by Weatherby, they were dune out from the Factory when I HAD THE RIFLES BUILT,. I do have some that one day I would like them to have brakes put on I'LL send them back to WEATHERBY. When I get a chance I"ll measures the ones I do have and see what they measure.
11-14-2014, 02:12 PM
Platinum Member

Join Date: Dec 2008

Location: Great Falls, MT

Posts: 9,807
Re: Anyone have a KDF Brake?
---
FYSA, OP is more than 11 years old.
__________________

I voted for my "FREEDOM", "GUNS", and "MONEY" - keep the change - UNK.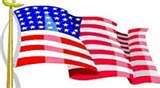 "I am always proud of my country!"
"Leadership Rule #2: Don't be an ***hole." - Maj Gen Burton Field.
| | |
| --- | --- |
| | |
Similar Threads for: Anyone have a KDF Brake?
Thread
Thread Starter
Forum
Replies
Last Post
Which Brake?

Tikkamike

Rifles, Bullets, Barrels & Ballistics

27

06-22-2010

10:04 AM

What brake is this?

Diezel

Rifles, Bullets, Barrels & Ballistics

8

11-29-2007

05:12 AM

To brake or not to brake???

shasky

Rifles, Bullets, Barrels & Ballistics

19

06-16-2006

07:25 PM

Where to find a brake like the Serbu shark brake?

Kanab

Rifles, Bullets, Barrels & Ballistics

1

03-23-2005

07:26 PM

Brake

Rifles, Bullets, Barrels & Ballistics

0

04-17-2004

07:01 AM